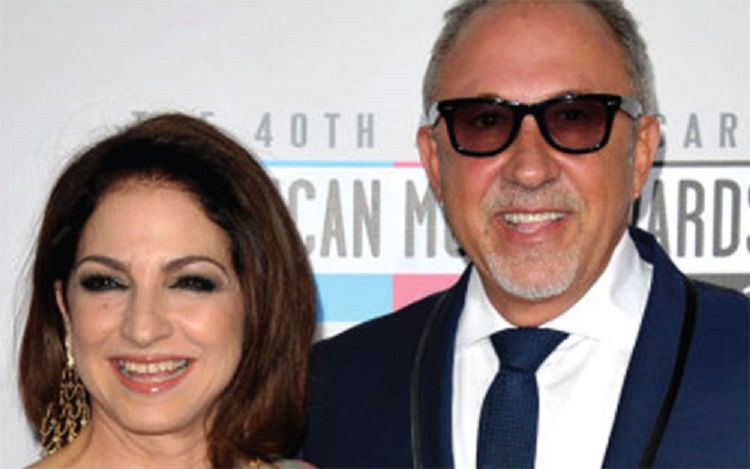 The musical based on the life of Gloria Estefan will debut on Broadway in 2015 and will be preceded by a TV show to choose the actresses who will play the Cuban-American singer.
"It's going to be daunting, but I have no doubt whatsoever that we are going to be able to do it and so much fun to be a part of the processes," Estefan told the New York Daily News.
The musical entitled "On Your Feet" will reflect the life of the singer and her husband, the musician, producer and entrepreneur Emilio Estefan.
The project will be preceded by a television program that will search the world for actresses to play the singer in the different stages of her life.
The bilingual musical will focus on Estefan's first years in Miami and her recovery from the almost fatal accident she suffered in 1990.
Gloria Estefan, with seven Grammy Awards, several Billboards and more than 100 million albums sold, won fame with hits like Conga, The Rhythm is Going To Get You and 1, 2, 3, among others.
Emilio Estefan, for his part, not only managed his wife's career, but those of other Latin music stars like Shakira, Ricky Martin, Jennifer Lopez, Marc Anthony and Jon Secada.
Cuban musician and band leader Juan Formell dies at 71
Cuban musician Juan Formell, leader and founder of Los Van Van, died in Havana, state television reported. He was 71.
His son, drummer Samuel Formell, told Efe that his father died from complications of a liver disease that kept him hospitalized for the past week.
"His liver was really not functioning well, there was bleeding and a low hemoglobin count," Samuel, one of the artist's six children, said.
"I still can't believe it – yesterday (Wednesday) afternoon he was listening to music with me, but then he got worse," the late musician's son said, Misiónadding that his father's remains will be cremated.
Juan Formell was a composer, double-bass player and guitarist with a long artistic career.
Juan FormellJuan Formell
Born on Aug. 2, 1942 in Havana, Formell first studied music with his father Francisco, a flutist, pianist and arranger, after which he continued to learn as a self-taught student.
In his studies as a composer and guitarist he was guided by such musicians as Felix Guerrero, Rafael Somavilla, Armando Romeu, Antonio Taño and Orestes Urfe.
After 8 Year Absence Tenor Jose Carreras Make Triumph Return in Spain
Spanish tenor Jose Carreras has made a triumphant return to opera in "El Juez" by Austrian composer Christian Kolonovits.
The 67-year-old Carreras, known as one of The Three Tenors, thrilled opera fans from Bilbao and 15 countries Saturday night at the Teatro Arriaga.
The Spanish tenor showed the power of his voice, hitting notes across the musical range in a masterful performance.
More than 1,200 people packed into the Teatro Arriaga for the world premiere of the work, which deals with the theft of children during Spain's Franco regime.
Carreras, who had not performed in a full opera in more than eight years, carried the Kolonovits work, with a libretto by Austrian playwright Angelika Messner, for two and one-half hours.
The Barcelona-born tenor played the judge consumed by his role in covering up the scandalous theft of children.
Carreras was joined in the cast by Italian bass Carlo Colombara and Spanish singers Jose Luis Sola, Sabina Puertolas and Ana Ibarra.
"El juez (Los niños perdidos)," co-produced by Teatro Arriaga and Kupfer Kultur & Media, will be staged again on Tuesday and Friday.
The opera will be performed in Austria at the international festival in Tyrol in August.