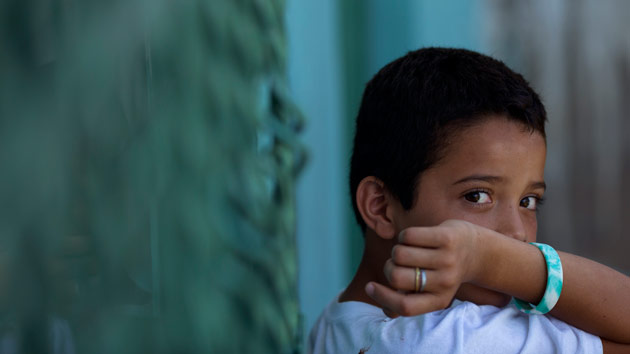 by the El Reportero's wire services
From January to April, 46,887 Central American migrants have been arrested by Mexican authorities for crossing illegally the southern border, according to a report issued by the UN High Commissioner for Refugees (UNHCR) and published in this capital.
The number of those arrested in 2015 for entering illegally reached 190,000, with 170,000 coming from Guatemala, Honduras and El Salvador.
They estimated that up to 400,000 people cross the border annually, without identity documents.
The UNHCR also explained that 36,000 Central American children were arrested and 18,000 of them were not accompanied by any relative.
More than 4,000 Honduran minors deported in 2016
Mexican and US migratory authorities have deported more than 4,000 Honduran minors this year, who were trying to cross their borders unaccompanied, official sources warned today.
A report by the Consular and Migratory Observatory of the Honduran Foreign Secretary's Office said that the number of children and adolescents deported since January had already reached 4,156 and at least 20,000 had tried to enter the United States illegally in the last two years.
The humanitarian organization Home Alliance recently reported that from January to May alone, Mexico deported 2,842 Honduran minors who were traveling unaccompanied.
According to human rights organizations, thousands of Hondurans depart for the United States every year, seeking jobs, while minors do it to be reunited with relatives and escape the violence in this Central American country.
The number of minors who leave Honduras and risk their lives to cross Guatemala and Mexico, is still considerable.
Violent weekend in Mexico leaves 100 dead
The bloody violence in Mexico this weekend has left more than 100 people dead, mostly due to fighting between criminal groups, it was reported today.
More than 50 people were killed on Friday and Saturday in 10 states, in clashes with state and federal security forces.
The state of Mexico, adjacent to the capital, experienced another violent event yesterday, in which three people, including a woman, were killed.
Guerrero, Michoacan, Zatatecas, Hidalgo, Chihuahua, Sinaloa, Jalisco, Tamaulipas and the state of Mexico have also been the scene of such events, according to the newspaper La Jornada.
Police chief murdered in Nicaragua
The National Police Chief in the Nicaraguan department of Boaco, Major commissioner of Buenaventura, Miranda, has been murdered in front of his house, according to reports today by the second-in-command of the institution, general commissioner, Francisco Diaz.
According to Diaz, who was quoted by El 19 Digital, preliminary information indicates that he was killed last night in front of his house, located in Santa Isabel town, Boaco city.
He also stated that technical teams of experts are at the crime scene to inspect, preserve and investigate the case.
Guatemala to host Forum of East Asia and Latin America
Guatemala will host from August 24th to 26th the 17th meeting of senior officials from the Forum of East Asia and Latin America (FEALAC), said the Ministry of Foreign Affairs.
According to the press release issued by the Foreign Ministry, the meeting will be attended by delegates from Colombia, Chile, Costa Rica, Cuba, Ecuador, El Salvador, Guatemala, Honduras, Mexico, Nicaragua, Panama, Paraguay, Peru, Dominican Republic, Suriname, Bolivia, Uruguay and Venezuela.
FEALAC is made up also by Australia, Myanmar, Brunei, Cambodia, China, Indonesia, Japan, Laos, Malaysia, Mongolia, New Zealand, Philippines, Singapore, South Korea, Thailand and Vietnam.
Cooperation in development, food security, energy, transport, small and medium enterprises, protection against disasters caused by weather and tourism are the subjects on which the 34 country members of the bloc share their experiences.