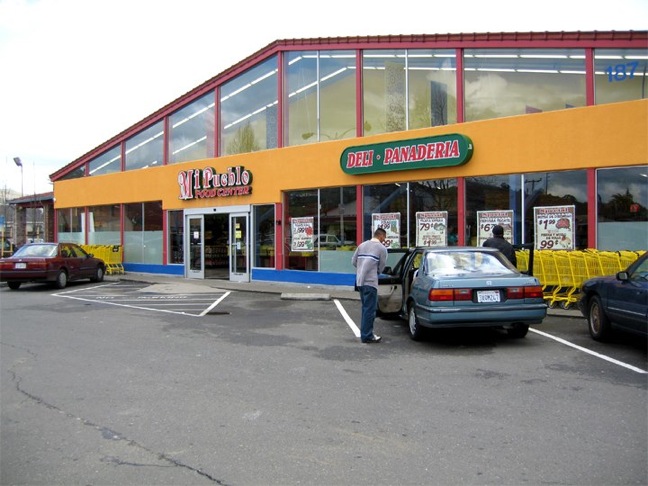 More than $200,000 will be awarded in Scholarships to Community Members and Employees
 
SAN JOSE, CALIF. –The San Jose-based Hispanic grocery chain in Northern California demonstrates its commitment to education and helping the community prepare for a brighter future with the launch of its 2015 scholarship program. From now through April 30, community members and Mi Pueblo employees who are enrolled in college or wish to continue their education will be able to apply online for one of the 100 scholarships being granted as part of the program.
The $200,000 scholarship monies will be awarded to applicants who are college-bound, graduating high school seniors with a minimum 2.7 cumulative GPA, residents of a Mi Pueblo county, and demonstrate community involvement as well as financial need.  Current full- and part-time Mi Pueblo employees in good standing will also be eligible for scholarships, in particular those who have demonstrated excellence at work and/or school, a commitment to continuing their education, and financial need.
"Many of Mi Pueblo's customers and employees came to the United States in search of a better life for themselves and their families. At Mi Pueblo, we recognize that education is the first step towards achieving this goal," said Javier Ramirez, President and CEO of Mi Pueblo. "We are thrilled to once again offer the community and our valued employees an opportunity to better prepare themselves for the future and fulfill their dreams."
Since 2011, when the scholarship program was originally launched, Mi Pueblo has helped award more than $550,000 in scholarship monies to over 350 individuals in the Bay Area, Central Coast and Central Valley regions.
For the complete list of eligibility requirements and to submit an application please visit https://mipueblo.awardspring.com/ or www.mipueblofoods.com
Submitted by Havas FORMULATIN