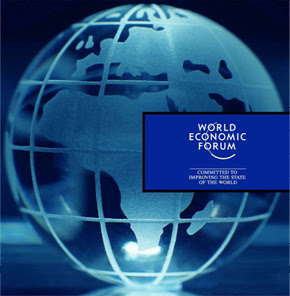 by the El Reportero's news services
The tenth edition of the World Economic Forum for Latin America (WEF Latam) starts today in the Riviera Maya, in the southern state of Quintana Roo, México.
The meeting is a space for high level dialogue which gathers state officials, leaders of opinion and businesspeople to expose, debate and present strategies for the improvement of the region, says Mexican Secretary of the Economy.
The focus of this tenth edition will be on the axles and dialogues regarding reforms and structural changes which promote the progress of Latin America and the Caribbean.
According to Mexican sources, the forum will be attended by the presidents of Honduras,   Colombia, Haiti, Trinidad and Tobago and the hosting country. There will also be ministers of Brazil, Chile, Colombia, Costa Rica, Cuba, El Salvador, Japan, New Zealand, Panama, Paraguay and Peru.
Vicepresidents of El Salvador and Panama, mayors of Colombia, the United States, Ecuador and Mexico will also participate.
Over 700 businesspeople, among which stand out presidents of multinational companies and leaders of opinión will also be present. This is the third occasion that this country hosts the meeting.
Russia wishes to export more civilian helicopters to Latin America
Despite controlling 20 percent of the market for military helicopters in Latin America, Russia expressed regret today that it occupies only two percent of sales for civilian use, according to official sources.
Victor Kladov, director of International Relations of the Rostec corporation, said that the business group is working to change this situation and started a campaign of market management directed to countries of Central and South America.
Referring to the results of efforts on marketing, the official said that Moscow managed already to deliver two Ka-32 to Brazil, a figure that Rostec expects to expand in the future, according to the source.
On another potential big buyer, Argentina, he recalled in statements to the media portal Sputnik that this nation is already operating successfully Russian Mi-171Es.
Kladov was emphatic in stating that should Buenos Aires request any additional batches, Moscow will be happy to supply them.
The inventory of this type of aircraft of Russian production in the region increased in three years by six percent, from 385 units sold in 2011, to 409 in early 2014, said sources of RostVertol (Russian Helicopters), a branch of Rostec.