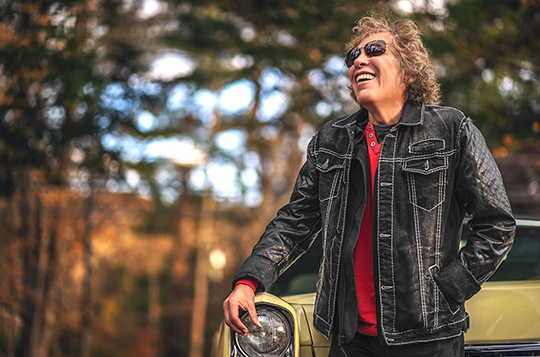 How 'Feliz Navidad' Became a Christmas Classic & Latin Music Groundbreaker
by the El Reportero's news services
Read the story behind José Feliciano's Christmas classic in this excerpt from "Decoding Despacito: An Oral History of Latin Music," written by Billboard's Leila Cobo
José Feliciano's classic "Feliz Navidad" turned 50 years old this year, a milestone that was celebrated with the first major reimagining of the song, a merchandise line, a children's book and an upcoming Christmas special. This week, "Feliz Navidad" rose to No. 10 on the Billboard Hot 100 songs chart — its first top 10 appearance on the chart ever (last holiday season it went to No. 12), a breathtaking achievement for a 50-year-old track in its original version.
So important is "Feliz Navidad" to the history of Latin music overall that it's the opening chapter of my upcoming book Decoding Despacito: An Oral History of Latin Music, to be published by Vintage Books in English and Spanish on March 2, 2021. The book features 19 songs that have shaped the history of Latin music, their stories told by the artists, the songwriters, the producers, the managers, the executives, the arrangers, and sometimes the wives and husbands who brought them to life.
Mexican newspaper pays tribute to Cuban singer Omara Portuondo
La Jornada newspaper paid tribute to Cuban singer Omara Portuondo in an lengthy article in which it recalled that the diva turned 90 in October.
The feature included a brief interview with the famous singer who reemerged to the world with the legendary Buena Vista Social Club band, where she showed that neither her voice nor her vocal chords have given way over the years.
Healthy, attractive and Cuban, that is how Omara describes herself when she turned 90. The legend of Cuban music, born on October 29, 1930, in Havana, said she feels very young when referring to her birthday, La Jornada reported.
The singer of 'La era esta pariendo un corazon' (The era is giving birth to a heart) announced her tour 'Omara Siempre en movimiento' in Asia, Europe and Oceania, but as it was her alleged farewell from stages, she called it 'El ultimo beso' (The Last Kiss), but she had to cancel her performances due to the Covid-19 pandemic.
Despite her age, when many are in retirement or absent, Portuondo continues her lively artistic life. 'I still have a long way to go,' and said that so far, she would like to continue doing what she does.
Winners Announced for Fall 2020 SFFILM Westridge Grant
Final Westridge Grant Cycle Awards $100,000 to Support US-Based Independent Filmmakers Developing Narrative Feature Screenplays
SFFILM, in partnership with the Westridge Foundation, announced today the projects that will receive a total of $100,000 in funding in the sixth and final round of SFFILM Westridge Grants. Five filmmaking teams have been granted funding to help support the screenwriting stage of their narrative feature films.
One of the five teams awarded is a Hispanic, Robert T. Herrera, writer/director/producer – received $20,000 for his film Pink Casa,
The story evolves at the industrial neighborhoods of South Texas, where a Tejano oil refinery worker raises his orphaned and selectively mute 12-year-old niece.
After she is discovered by national art media for painting every inch of their house pink and for showcasing prodigious creative talent, a renowned 80-year-old New York art icon and his daughter make contact. Their visit prompts the two disparate families to unearth their losses and confront their coupled futures.