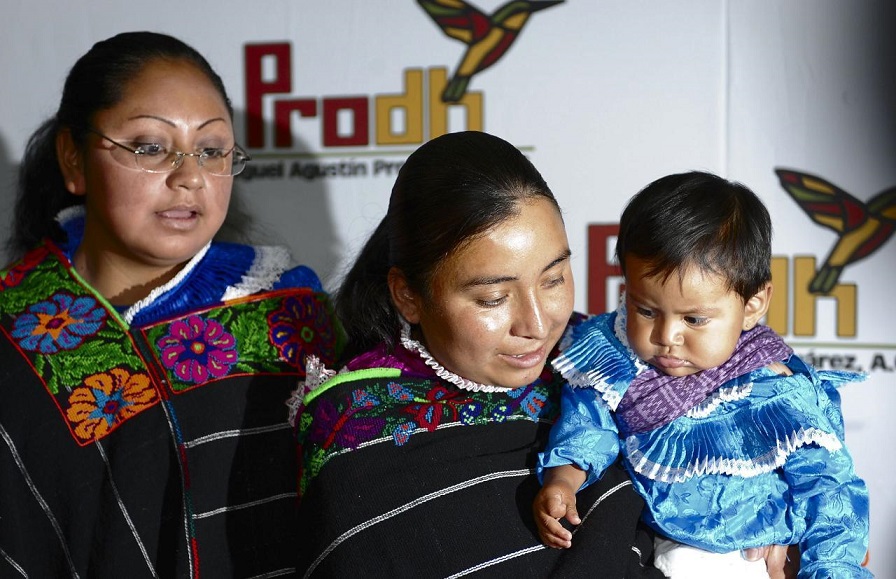 Human rights groups called Monday on the Mexican government to comply with judicial rulings by apologizing and paying compensation to three Otomi Indian women who spent time in prison on kidnapping convictions that were later thrown out by the courts.
Amnesty International and the Miguel Agustin Pro Juarez Human Rights Center have launched a campaign aimed at getting the Attorney General's Office to adhere to the terms of court rulings on the women, who "were victims of unjust acts by Mexican authorities."
Jacinta Francisco Marcial, Alberta Alcántara and Teresa González, who operated market stalls in Queretaro, were arrested in August 2006.
The three women were sentenced to 21 years in prison on charges they kidnapped six federal agents who claimed that the vendors took them hostage in March 2006 during an operation targeting sellers of pirated DVDs.
The women were imprisoned for "a crime they did not commit," the human rights groups said.
The Supreme Court ordered the women released from prison in 2010.
Marcial was released from prison in September 2009, followed by Alcántara and Gonzalez on April 28, 2010.
A special federal court issued rulings in November 2013 and in May of this year that "established an important precedent in Mexico in the area of reparation of damages for victims of human rights violations," the human rights groups said.
The rulings impose limits on the actions of representatives of the state and require them to respect human rights, the groups said in a joint statement.
Compliance without delay is essential for the well-being of the victims and to show that such abuses will not be committed in the future, the human rights groups said.
The court ordered the AG's office to pay compensation to the three women and to make a public apology.
The AG's office, however, appealed the rulings in the Alcántara and González cases last November and could take similar action with regard to the Francisco Marcial.
The AG's office contends that providing compensation to the three women would lead to paying damages to anyone acquitted in a criminal case.
The human rights groups want Attorney General Jesus Murillo to drop the appeals in the Alcántara and González cases, to not file an appeal in the Francisco Marcial case and to order his staff to comply with the court rulings.