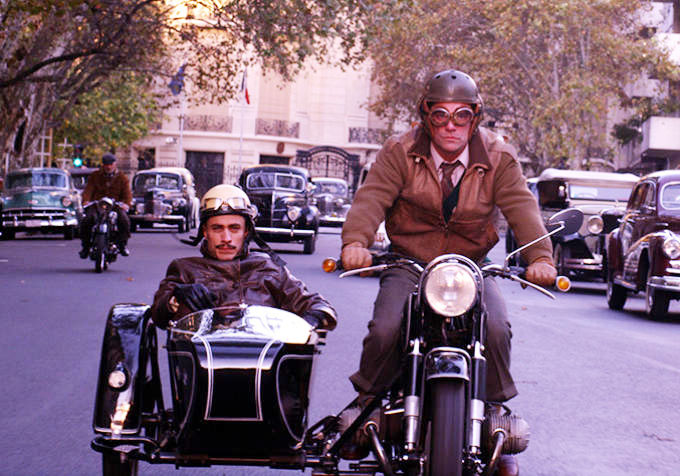 by the El Reportero's news services
LOS ANGELES, Jan 16 – The 28th Palm Spring International Film Festival in the United States awarded today the most recent work by Mexican actor Gael García Bernal, one of the leading actors in the film Neruda.
For making the film, Chilean director Pablo Larraín chose to evade the schemes of a biography and ventured into an interpretation of the life of the Chilean renowned poet, to fill possible emotions of a soul through a fictitious dialogue between the writer and a detective characterized by García Bernal.
This character is part of the search and capture operation that carried out the government of Gabriel González Videla (1946-1952) on Neruda, along with a campaign to malign the image of the poet.
The jury of the 28th edition of the festival that concluded on Monday granted the award for Best Actor in a Foreign Language Film to García Bernal for his work in the film that also won four Fénix Awards in Mexico for Best Bilm, Costumes, Edition and Art Design.
According to the juri, Bernal's performance is at the heart of the tonal changes of the film, and contributes to the historical drama with the same poetry of the theme.
The 38th Festival of the New Latin American Cinema, the largest film event in Cuba, awarded Estefanía Larraín last December with the Coral for Best Artistic Direction and Hervé Schneid for Best Edition.
Uruguayan composer Serebrier says he likes to perform in China
Jose Serebrier, one of the most important figures in Uruguay''s contemporary music direction and composition, likes to perform in China for an audience always eager to learn about the West and one of the most appealing.
Serebrier, granted eight Grammy Awards and nominated more than 45 times in the recent years, told the Prensa Latina news agency that he is always curious to know more about China.
Beijing's population has appreciated performances by Serebrier many times.
Along with the National Symphony Orchestra of China he performed on January 12th at the National Grand Theater (National Center for the Performing Arts, NCPA), one of Beijing's four most important landmarks, with the suite 'The Horsefly' and a special arrangement for this occasion of the symphony 'Carmen', said Prensa Latina.
Serebrier, an admirer of many Chinese musicians that has included in his prolific career, described China as a land that, although having thousands of years of history, is still a new country when it comes to Western music.