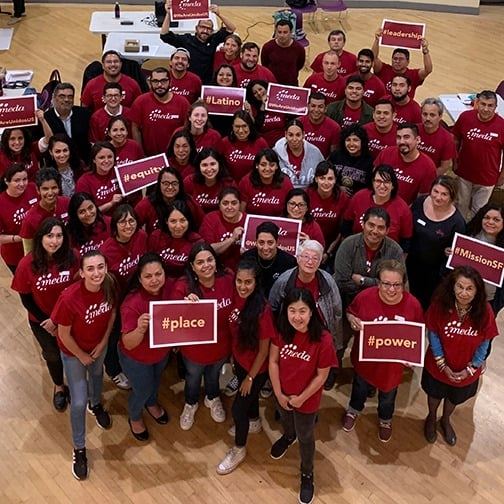 The goal is to ensure that they have better access to affordable housing and jobs
by Araceli Martínez
Sponsored by J.P. Morgan Chase & Co.
The Mission Economic Development Agency (MEDA) received a $250,000 philanthropic investment from JPMorgan Chase to launch a multi-year effort that will expand the capacity of rural nonprofits and help Latino communities throughout California. This is part of JPMorgan Chase's $30 billion commitment to help advance racial equity and drive an inclusive recovery.
"The purpose of this initiative is to expand the capacity of organizations to develop affordable housing in rural California communities," said Luis Granados, chief executive officer of MEDA during an interview with El Reportero.
MEDA receives grant from JPMorgan Chase to support rural communities in CA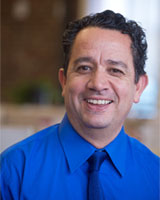 The first step, he explained, has been to carry out research that shows which organizations and communities they are going to support. "The second thing we will do, once the organizations are identified, is give them the capital to develop their affordable housing loan capacity."
He pointed out that they hope to select between three or four organizations. "Of all the rural California counties we've seen, the list has been narrowed to five, Monterey, Santa Cruz, Riverside, Ventura, Fresno and Kern."
In the first phase they will focus on three or four counties, which will be determined through a set of criteria. In fact, he said they started the research project in February, and they hope to deliver the capital to the selected organizations in the fall.
Granados mentioned that this is the first time they have carried out this type of project in rural areas, but during the pandemic, last year they worked with people from Watsonville to help them strengthen their loan capacity and build affordable housing and raise their communities.
"Some of the solutions we need to see is the connection between essential jobs, housing, and the lack of proper health care. Many people work in the fields and when they leave, they arrive at their homes where they live in overcrowded conditions. These workers have been the most affected by the pandemic".
The MEDA executive stressed that they seek to ensure that they develop the capacity of non-profit organizations in rural communities so that people in those areas have better access to affordable housing and jobs, supporting small businesses.
"I think that if we succeed, it will be a great thing and we can have an impact on the quality of life of the communities."
Founded in 1973, MEDA, a San Francisco-based non-profit organization, is on a mission to advance a national equity movement by building Latino prosperity, community ownership and civic power.
Mercedeh Mortazavi, Vice President of Global Philanthropy at JPMorgan Chase, said that even before the pandemic, Latino communities in rural California faced many barriers to accessing economic opportunity.
"By investing in strengthening nonprofits that serve Latinos, we can help increase access to economic opportunity through community development infrastructure and drive an inclusive recovery," she noted.
The powerful individual and collective stories of strength, endurance and perseverance of Latinos do not always translate into the well-being of their communities. California has long faced significant barriers to success, including housing insecurity, challenges in obtaining legal status, and rampant inequality.
According to an Insight Center report published before Covid-19, 52 percent or 1.6 million of California's Latino households had trouble paying for basic expenses like food, housing and electricity, up from 49 percent in 2014.
CalMatters reported on Oct. 10, 2019 that the median income for Latino households in 2016 was $56,200 compared to $ 78,000 statewide and $96,400 for white households.
According to an Aug. 7, 2020 report from the California Public Policy Institute, these existing inequalities were further aggravated with the onset of the pandemic last March. The economic challenges are disproportionate: Households with annual incomes of less than $40,000 are twice as likely to report job loss as those earning $80,000 or more, and Latinos have suffered at nearly twice the rate of white residents in the state.
Furthermore, the health consequences for Latinos have been dire. The Fresno Bee newspaper published on Dec. 13, 2020 that the capacity of intensive care units fell to 0 percent in the San Joaquin Valley region that comprises 12 counties, an area that is 41 percent Latino.
"There is an urgent need to address the issues of Latino communities in rural California," said MEDA's Granados. "In the past, MEDA has held discussions with California nonprofit leaders and elected officials that revealed that they often have a strong social services infrastructure that can include health, education, and early learning services to improve the quality of life for women. Latino and immigrant families.
However, he pointed out that very few have community development infrastructure to implement affordable housing development and community facilities, participate in business loans, or provide high-quality financial advice, all of which are critical to our pandemic recovery.
According to MEDA, community capacity-building efforts will help Latino-serving nonprofits increase the financial capability of underserved families, business owners and community institutions, helping address their specific needs and achieve long-term economic sustainability.
– MEDA was also the first recipient of JPMorgan Chase AdvancingCities in the Bay Area.
Visit JPMorganChase.com/Pathforward to learn more about their efforts to advance racial equity, which include affordable housing, minority-owned businesses, financial health, workforce diversity and more.