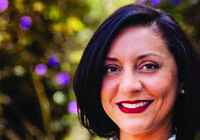 by the El Reportero's wire services
On Jan. 20, when new local offices are taken by new elected officials, the Latino community will be honored to have the first Latino woman in the SF Board of Supervisors in District 7.
Endorsed by SF Mayor London Breed, Myrna Melgar, who is a Salvadorian immigrant with a longtime community organizing background, was elected on Nov. 3, to serve as the new District 7 Supervisor.
Melgar, who at the age of 12 fled with her family the war in Salvador, has an extensive curriculum of community services, from youth development to home ownership programs to community and labor union organizing to aide to mayoral candidate John Avalos in 2011 (and former SF Supervisor), and as project organizer of dozens of non-profit organizations.
A samba dance enthusiast, who for several years has been taken part of Carnaval SF with her samba group, Melgar holds a Bacherlor's Degree in Liberal Studies from Excelsior College in New York, and a Master's Degree in in Urban Planning from Columbia University in the City of New York. She also took classes in Political Science at SF State University.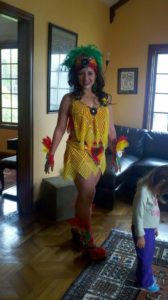 In 2012, she was appointed Commissioner of the San Francisco Department of Building Inspection and then voted to be the Vice President of the Board of Appeals.
Before March of 2014, she worked at the Mission Economic Development Agency as its Deputy Director, and Director of Asset Building Programs.
"I will be focused on housing and childcare. That is really important to families and also on senior services. We have a lot of senior in this district and we are the only district that doesn't have a comprehensive senior center," said Melgar in an interview.
Creation in progress of Latin American and Caribbean Space Agency
MEXICO, Nov 17 – The Secretary of Foreign Relations of Mexico, Marcelo Ebrard, reported on progress to create a Latin American and Caribbean space agency. The Mexican Foreign Minister chaired a virtual meeting on this issue with his Bolivian counterparts, Rogelio Mayta, Ecuador, Luis Benigno Gallegos, the executive director of the National Commission for Space Activities of Argentina, Raúl Kulichevsky, and representatives of Paraguay, Colombia, El Salvador and Peru, together with regional organizations.
It is an invitation from Mexico and Argentina to lay the foundations for the constitution of a regional space agency, for which a declaration of constitution on the cooperation mechanism was already signed on October 9, within the framework of the UN World Space Week.
Ebrard insisted on the importance of that declaration, and assured that if Latin America and the Caribbean do not participate in the space race, it is very likely they will have more disadvantages in science and technology, which translates into weakness and inability to solve social welfare problems.
He assured this integration of Latin American and Caribbean nations, will make it possible to jointly build small, medium and large satellites, share the space segment infrastructure, develop earth stations and terminal equipment, with significant economies of scale.
The Declaration is the product of the agreements reached at the Latin American and Caribbean Space Encounter, held on July 2, 2020, as part of Mexico's Work Plan in its capacity as pro tempore President of the Community of Latin American and Caribbean States (CLACS).