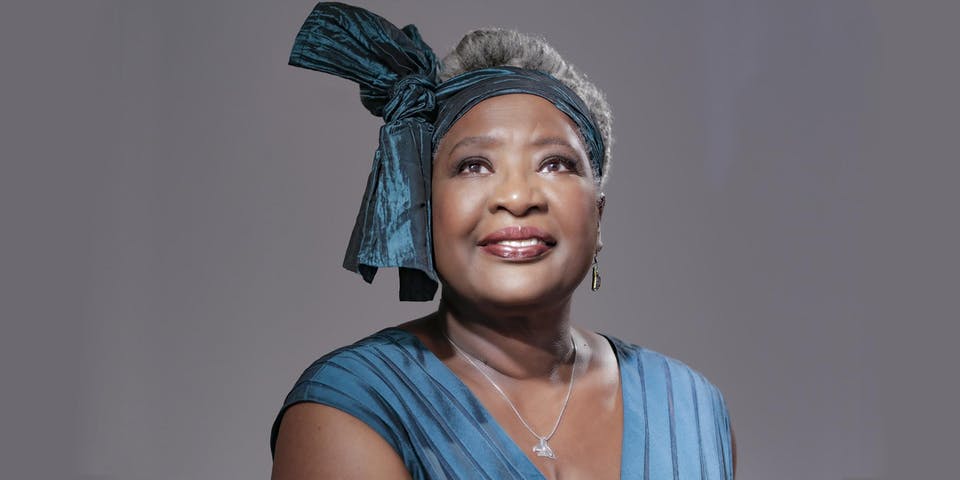 Compiled by the El Reportero's staff
Starting at just $5 a month ($60 annually), you can sign up for or gift a digital membership and tune in with friends each Friday at 5 p.m. (PT) for the latest concert. Proceeds will help the SFJAZZ team prepare to reopen the SFJAZZ Center and bring you the same breadth of live concert and educational programming you're used to. The music will outlive the virus.
Upcoming Artists 
Sept. 11 – Red Baraat
Sept. 18 – Wayne Shorter Celebration Pt. 5
w/ Wayne Shorter, Danilo Pérez, John Patitucci, & Terri Lyne Carrington
SEP 25 – John Coltrane's A Love Supreme: A 50th Anniversary Celebration
w/ Ravi Coltrane, Joe Lovano, Geri Allen, Drew Gress, & Ralph Peterson Jr.
Oct 2 – Bobi Céspedes
Oct 9 – Thelonious Monk Birthday Celebration
w/ Joanne Brackeen, Kris Davis, & Helen Sung
Oct 16 – Mary Stallings & Bill Charlap Trio Oct 3 Taj Mahal Quartet
Oct 30 – Lila Downs
Become a Digital Member
https://www.sfjazz.org/membership/digital-memberships/
Think Big, Dream Big, Believe Big, and the results will be BIG!
Eleven days to sign up for the 11th annual Time to Wonder!
Dream Big 2020 will be the same fabulous event, with a twist!
We invite our entire large family of members, friends, patrons, supporters, parents, and children to join us for our first ever virtual gala.
Interact with the Children's Museum with never before seen footage
Learn about new exhibits from Collette Michaud, Founder & CEO.
Experience first-hand stories from members on the valuable impact the Children's Museum.
Peruse and bid on auction lots gathered locally; from wine to books, there is something for everyone. Come celebrate the wonder of the Children's Museum.mHear transformative stories, see the joy, and experience the life-changing moments. Join us for the free LIVE EVENT. Stories, celebrations, and plans for the future
Children's Museum of Sonoma County, On Sept. 13, 2020, 4:30 p.m., 1835 West Steele Lane Santa Rosa, CA 95403
Learn Before You Vote: D1, D7, D11 Candidate Forums
A NOTE FROM THE LEAGUE OF WOMEN VOTERS IN SF
Interested in San Francisco's local and state ballot measures for the November 2020 election? Unsure what each charter amendment proposal means? Join the League of Women Voters of San Francisco for our virtual "Ballot in Brief" event!
In our LWVSF hosted online forums, candidates for D1, D7, & D11 Board of Supervisors will answer questions submitted in advance about issues important to San Francisco voters:
District 1: Thursday, Sept. 17, 7 p.m.
District 7: Wednesday, Sept. 23, 7 p.m.
District 11: Wednesday, Sept. 30, 7 p.m.
Registration is required; Zoom details will be emailed prior to the forum. Please register and share with your friends, family, colleagues, and online communities by forwarding this email or sharing the event on Facebook!
This event is free and open to the public. Register now!
National Small Business Week to Kick-off September 22-24
SBA Hosts Virtual Event to Honor America's Small Businesses
WASHINGTON – Today, Jovita Carranza, Administrator of the U.S. Small Business Administration, announced the kick-off for National Small Business Week. The virtual event, rescheduled from May due to the coronavirus pandemic, will be held September 22-24. National Small Business Week honors the nation's small businesses, many of which are veteran, women and minority-owned, for their achievements and dedication to their communities.
This year's National Small Business Week activities will include numerous educational panels providing retooling and innovative practices for entrepreneurs as our nation's small businesses look to pivot and recover toward a stronger economy. The event will recognize the national award winners, including the naming of this year's National Small Business Person of the Year.
Details and registration information will be posted on sba.gov/NSBW  as events are finalized.