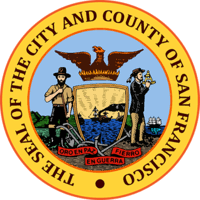 A variety of career opportunities are available including airport administration, positions with airlines, security, baggage and cargo handling, driving, food service, retail, and more! Some companies are offering signing bonuses. SFO also offers robust education and internship programs, helping to pave the pathway for future employment. Contact community@flysfo.com or 650-821-5242 to learn more.
Big opportunities are also available for small businesses at SFO! The Airport offers a wide variety of business opportunities ranging from construction to concessions to professional services. Contact smallbusiness@flysfo.com or 650-821-5022 to learn more about upcoming opportunities and the range of supports that enable small businesses to compete equitably.
The San Francisco Youth Commission Transformative Justice Committee invites youth 12-24 years old to participate in a youth – police Roundtable. Beyond creating a space for truth and understanding, we wish to bring together solutions. The youth commission hopes to empower youth from different walks of life, who are at the forefront of the juvenile justice system, to sit down with law enforcement to come up with community oriented solutions to issues plaguing the current justice system and how it interacts with youth.
The event will be held March 12th, 2019 at the SF Main Library Latino/Hispanic Room A from 5 – 7 pm.
For any questions or concerns, please contact Caroline.truong@sfgov.org
RSVP here: https://www.eventbrite.com/e/youth-police-roundtable-tickets-56439555229
Child support matters can be complicated, stressful, and confusing. The Department of Child Support Services helps parents understand the process so they know their rights and options for making and receiving support payments. Call us today at (866) 901-3212 or visit our office at 617 Mission Street to learn how we can help you. Information is also available online at www.sfgov.org/dcss.