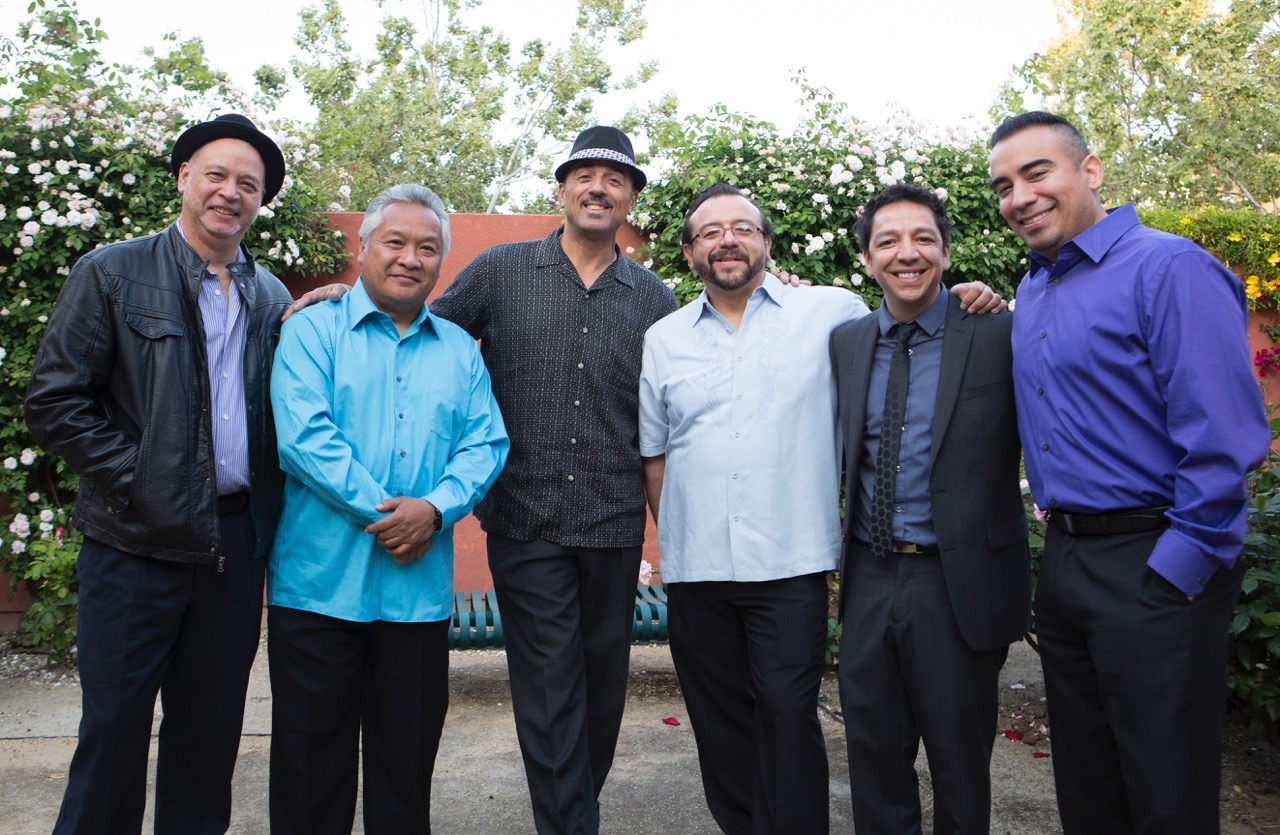 Compiled by the El Reportero's staff
Cuban multi-percussionist extraordinaire and living legend, Orestes Vilato, is indisputably one of history's greatest innovators and pioneers of the Cuban drums known as Timbales. His particular combination of taste, sound, chops and experience puts him in a class by himself.
Cuban born percussionist and vocalist Jesus Díaz arrived in the United States from Habana in 1980. He quickly identified the Bay Area music scene as the grounds to establish his new home. His local and worldwide performances in collaboration with world renowned and acclaimed artists are recognized for their contributions to the richness of an ever expanding musical genre worldwide. A multi-instrumentalist, arranger and vocalist, Díaz has established himself as one of the most in-demand performers and studio musicians world-wide.
Carlos Caro was born in Havana, Cuba in 1967.  He began a new stage in his career in 1990 as the first bongocero for Opus 13, a band that eventually became Paulo y Su Elite. During his two and a half year involvement with the band, he recorded two albums.
Multi Grammy-nominated percussionist, bandleader, 2012 San Francisco Latino Heritage Arts Award winner, SFJAZZ Resident Artistic Director (2013 & 2014) and US Artists Fontanals Fellow, John Santos, is one of the foremost exponents of Afro-Latin music in the world today, known for his innovative use of traditional forms and instruments in combination with contemporary music.
Orestes Vilató, Jesús Díaz, Carlos Caro & John Santos with The John Santos Sextet: Melecio Magdaluyo, sax; John Calloway, flute, Saul Sierra, bass, Marco Díaz, piano, David Flores, drums.
At Yoshi's world renowned jazz spot, 510 Embarcadero West, Oakland.
In Oakland's historic Jack London Square, Friday, Aug. 12. Two shows: 8 and 10 p.m.  For more info visit: www.yoshis.com or call at (510) 238-9200.

Dance Brigade Auditions, be a part of history!
Dance Brigade is seeking female and male professional dancers with strong technique in ballet and modern (partnering experience +) for Dance Brigade's 40th Anniversary Celebration at Yerba Buena Center for the Arts on January 13 and 14, 2017. 
3316 24th Street and Mission. Paid rehearsals and performances. Rehearsals begin Sept. 19, 2016, Mondays 1:30 p.m. – 3:30 p.m. Wednesdays and Fridays 9:30 a.m. – 12 p.m.  At 3316 24th Street and Mission Streets, SF.
Please bring resume and photo. For more info call 415 826-4401 or email dancebrigade1984@gmail.com
Farmworkers Reality Tour
Participants will develop a better understanding of the working conditions of Mexican farmworkers in Northern California. At the Buena Vista Migrant Labor Camp, the workers will show their living quarters and will give testimonies of their working conditions and the challenges their children encounter in receiving education.
On July 31 we will have the opportunity to connect with farmworker families, hear their stories, and learn from Dr. Ann López, author of the Farmworker's Journey. 
Meet at Human Agenda office: 1376 N. 4th St. San Jose, California. We will carpool to Watsonville. Attire: Jeans, T-shirts, comfortable closed tow shoes, etc. 
If you have any questions, you may contact Cesar Juarez at (408) 421-2895, or by email at crj586@gmail.com.
 
Please mail your $40 donation per person to 1376 N. 4th Street, Suite 101, San Jose, CA 95112. Make check payable to "Human Agenda." Proceeds go to the farm worker families hosting the tour. Limited to the first 25 people who register and pay by July 27th (includes lunch). Children with parents welcome.