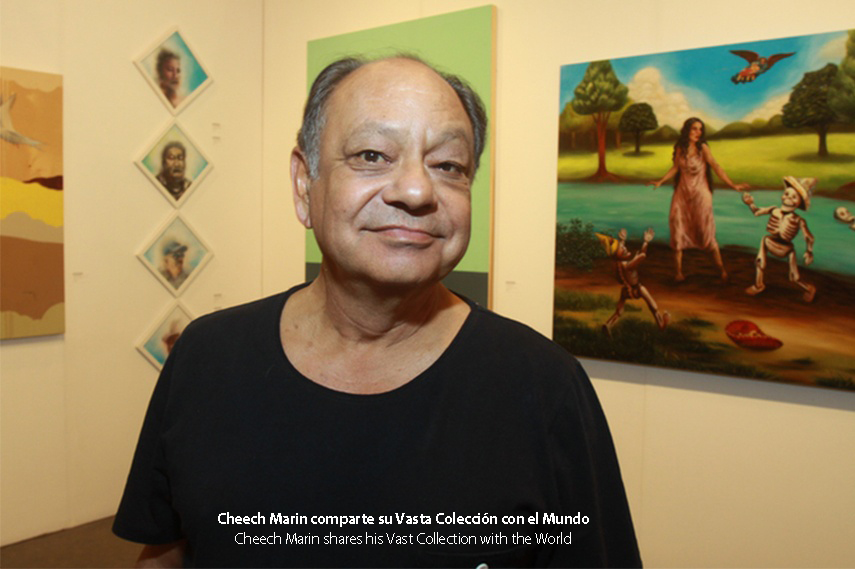 by the El Reportero's news services
The California Latino Legislative Caucus recognized on May 7, Latino trailblazers at its 17th Annual Latino Spirit Awards during an Assembly floor ceremony at the State Capitol in Sacramento
– Hector Barajas-Varela, (U.S. Army veteran) Achievement in Military Service & Advocacy
– Melinda M. Cuellar, (Domestic violence advocate) Achievement in Community Empowerment
– Faith Estella Florez, (Founder, Latina Legacy Foundation) 2018 Dynamic Youth Award
– F. Gaviña & Sons, Inc., (Gourmet coffee producers) Achievement in Business & Philanthropy
– Liz Hernandez, (Journalist, TV personality) Achievement in Media & Entertainment
– Lupita Lomeli, (Host, Arriba Valle Central) Achievement in Journalism & Media
– Cheech Marín, (Actor, director, musician, art collector) Achievement in Arts & Entertainment
Chauncey Veatch, (Army veteran, school teacher) Friend of the Latino Community
– Kat Von D, (Tattoo artist, author, entertainer, designer) Achievement in Business & Entertainment
Latino Caucus' 17th Annual Latino Spirit Awards Honorees
The 2018 the California Latino Legislative Caucus will recognize Latino trailblazers at its 17th Annual Latino Spirit Awards during an Assembly floor ceremony at the State Capitol in Sacramento, California.
The California Latino Legislative Caucus bestows the Latino Spirit Award honor on prominent Latinos in fields such as technology; journalism & media; literature; health & science; business, education; human rights; arts; public service, entertainment and advocacy. Established in 2002, The Latino Spirit Awards take place each year at the State Capitol in Sacramento to coincide with the state's celebration of Cinco de Mayo and to recognize inspirational figures in the Latino community.
2018 Literature Nobel Prize to be granted in 2019 due to scandal
The 2018 Literature Nobel Price will be granted along with next year"s, due to a sexual scandal that is shaking the Swedish Academy, the institution informed.
'The 2018 Literature Nobel Prize will be designated and announced at the same time as the 2019 winner,' according to a press release on the decision to alter the ceremony for the first time in nearly 70 years.
'The active members of the Swedish Academy are aware that the current crisis of confidence represents an important challenge in a long term and demands solid reform work,' the interim permanent president, Anders Olsson, noted.
'We think that it is necessary to take time to recover public confidence in the Academy before the next winner can be announced,' he pointed out.
The scandal that is shaking the world's most important literary award started in November 2017, after a wave of revelations on sexual abuses committed by the French playwright and photographer Jean-Claude Arnault, who is very close to the institution, although he is not a member.
Arnault was also accused of leaking the name of the winner in advance at least three times.
The crisis began when the Swedish newspaper Dagens Nyheter published the testimonies of 18 women who said that they had been raped, sexually assaulted or harassed by the 71-year-old writer.
The scandal led to the resignation of several members of the award committee, including the poet Katarina Frostenson, Arnauld's wife, so the number of members was below the quorum necessary to choose the award winner.