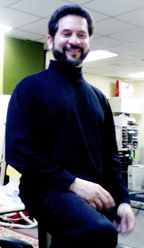 NOTE FROM THE EDITOR
Dear Readers:
As John W. Whitehead narrates in his article below, the United States is not the democracy – much less the republic created by the Founding Fathers, but rather a country that has been taken over by private corporate forces for self benefit and not for the people's. Wow, these are heavy words. Because of its length, it will be published in two parts. I hope you enjoy. THIS IS PART TWO OF 2.
The republic has fallen: the deep state's plot to take over America has succeeded
by John W. Whitehead
"You have such a fervent, passionate, evangelical faith in this country…why in the name of God don't you have any faith in the system of government you're so hell-bent to protect? You want to defend the United States of America, then defend it with the tools it supplies you with—its Constitution. You ask for a mandate, General, from a ballot box. You don't steal it after midnight, when the country has its back turned."—Seven Days in May (1964)
If America has been at war more than we've been at peace over the past half century, it's because the country is in the clutches of a greedy military empire with a gargantuan, profit-driven appetite for war. Indeed, the U.S. has been involved in an average of at least one significant military action per year, "ranging from significant fighting in Vietnam, Iraq and Afghanistan to lesser incursions in such far-flung countries as Kuwait, Bosnia, Pakistan, Libya, Grenada, Haiti and Panama… That total does not count more limited U.S. actions, such as drone strikes."
War is big business.
In order to maintain a profit margin when there are no more wars to be fought abroad, one would either have to find new enemies abroad or focus on fighting a war at home, against the American people, and that's exactly what we're dealing with today.
• Wars waged abroad to the tune of trillions of dollars since 9/11.
• Military equipment sold to foreign enemies.
• Local police transformed into a standing army in the American homeland through millions of dollars' worth of grants to local police agencies for military weapons, vehicles, training and assistance.
• The public acclimated to the sights and sounds of martial law through urban training exercises wherein military troops rappel from Black Hawk helicopters in cities across the country, from Miami and Chicago to Minneapolis, to domestic military training drills timed and formulated to coincide with or portend actual crises.
• The citizenry taught to fear and distrust each other and to welcome the metal detectors and pat downs in their schools, bag searches in their train stations, tanks and military weaponry used by their small town police forces, surveillance cameras in their traffic lights, police strip searches on their public roads, unwarranted blood draws at drunk driving checkpoints, whole body scanners in their airports, and government agents monitoring their communications.
Had the government tried to ram such a state of affairs down our throats suddenly, it might have had a rebellion on its hands.
Instead, the American people have been given the boiling frog treatment, immersed in water that slowly is heated up—degree by degree—so that they've fail to notice that they're being trapped and cooked and killed.
"We the people" are in hot water now.
As I make clear in my book Battlefield America: The War on the American People, the Constitution doesn't stand a chance against a federalized, globalized standing army protected by legislative, judicial and executive branches that are all on the same side, no matter what political views they subscribe to: suffice it to say, they are not on our side or the side of freedom.
From Clinton to Bush, then Obama and now Trump, it's as if we've been caught in a time loop, forced to re-live the same thing over and over again: the same assaults on our freedoms, the same disregard for the rule of law, the same subservience to the Deep State, and the same corrupt, self-serving government that exists only to amass power, enrich its shareholders and ensure its continued domination.
The republic has fallen to fascism with a smile.
As Bertram Gross wrote in what may have been his most prescient warning:
In 1935 Sinclair Lewis wrote a popular novel in which a racist, anti-Semitic, flag-waving, army-backed demagogue wins the 1936 presidential election and proceeds to establish an Americanized version of Nazi Germany. The title, It Can't Happen Here, was a tongue-in-cheek warning that it might. But the "it" Lewis referred to is unlikely to happen again any place… Anyone looking for black shirts, mass parties, or men on horseback will miss the telltale clues of creeping fascism. In any First World country of advanced capitalism, the new fascism will be colored by national and cultural heritage, ethnic and religious composition, formal political structure, and geopolitical environment… In America, it would be supermodern and multi-ethnic-as American as Madison Avenue, executive luncheons, credit cards, and apple pie. It would be fascism with a smile. As a warning against its cosmetic facade, subtle manipulation, and velvet gloves, I call it friendly fascism. What scares me most is its subtle appeal.
I am worried by those who fail to remember-or have never learned -that Big Business-Big Government partnerships, backed up by other elements, were the central facts behind the power structures of old fascism in the days of Mussolini, Hitler, and the Japanese empire builders. I am worried by those who quibble about labels… I am upset with those who prefer to remain spectators until it may be too late… I am appalled by those who stiffly maintain that nothing can be done until things get worse or the system has been changed. I am afraid of inaction. I am afraid of those who will heed no warnings and who wait for some revelation, research, or technology to offer a perfect solution. I am afraid of those who do not see that some of the best in America has been the product of promises and that the promises of the past are not enough for the future. I am dismayed by those who will not hope, who will not commit themselves to something larger than themselves, of those who are afraid of true democracy or even its pursuit.
Elections will not save us.
Learn the treacherous lessons of 2008 and 2016: presidential elections have made a mockery of our constitutional system of government, suggesting that our votes can make a difference when, in fact, they merely serve to maintain the status quo.
Don't delay.
Start now—in your own communities, in your schools, at your city council meetings, in newspaper editorials, at protests—by pushing back against laws that are unjust, police departments that overreach, politicians that don't listen to their constituents, and a system of government that grows more tyrannical by the day.
If you wait until 2020 to rescue our republic from the clutches of the Deep State, it will be too late.
Reprinted with permission from the Rutherford Institute.