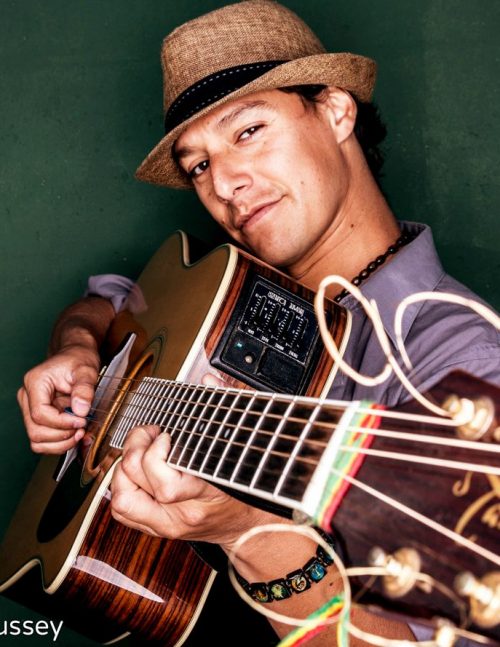 Compiled by the El Reportero's staff
The best deal in town for live music, artisan tapas and art exhibitions is back! Arte y tapas at 83 Proof! This event features live concert by La Gente Trio, Artwork by DJ Agana and 3 courses of delicious artisan tapas by Lovage Cooking all included with admission.
So we are really excited to invite you to our intimate Trio show
this Sunday June 19th @ 83 Proof as part of arte y tapas! 
At 83 1st Street, SF, at 6 p.m. Cover charge $13.
El "Día de San Juan" salsa festival brings hottest sounds to the Bay Area
Bay Area Puerto Ricans celebrate their heritage with a day of live music, salsa dancing and authentic food at History Park in San Jose on Saturday, June 18, 2016. Keeping the Puerto Rican culture alive and now in its 38th year, El "Dia de San Juan" festival is by far one of the most favored events within the Puerto Rican community, nationalities of all flavors, salseros y salseras, and the public at-large. This scholarship fundraiser event features talented musicians playing the best that salsa offers– both classico' y nuevo.
This Puerto Rican festival has grown into a significant family and community event with over 2,000 supporters enjoying the open space of History Park. The music-filled day includes NYC favorite Jose Mangual, Jr. "Campañero" and local talents of Mazacote with Louie Romero, Julio Bravo y Orquesta Salsabor, Eric Rangel y Orquesta America, La Mixta Criolla con Hector Lugo.
The public is invited to celebrate the day. Doors open at 11:00 am. Advance tickets are $15 online and available at wrprc.org. Admission is $25 day of the event.
Saturday, June 18, 2016 11 a.m. to 8 p.m., at History Park, 1650 Senter Road, San Jose.
John Leguizamo Returns to the Bay Area with John Leguizamo: Latin History of Morons
The outrageous, multifaceted performer attempts to teach his son (and the rest of us) about the marginalization of Latinos in U.S. history and the vital roles they played in building this country. From a satirical recap of Aztec and Incan history to stories of Latin patriots in the Revolutionary and Civil War and beyond, Leguizamo breaks down 3,000 years into 90 irreverent and uncensored minutes in his trademark comedic style.
History was never so mind-blowing…or hysterical! Latin History for Morons plays July 1-August 14 at Berkeley Rep. Discounts for under 30. Bring a group: Buy 10, save $10 (each ticket!). Visit BerkeleyRep.org for tickets. 
"My Brother's Keeper? Expressions of Our World Today" art exhibition.
Are we our brother's keeper? When it comes to the earth, equality, and the harmony of our fellow humans, do we bear a responsibility, regardless of who or where we may be? Back To The Picture presents six artists and their vision of our world today through powerful depictions on our present state.
Join us in July for a commentary, sometimes raw and intense, sometimes playful. What at first may seem light on the surface, soon pulls a deeper truth from within.
On display works of Art Hazlewood, Jessie Aquire, Kathy Aoki, Consuelo Jiménez-Underwood, Mark Harris, Robyn Kralique. July 3 – 31, 2016 Curated by Derek Hargrove.
Opening reception with the artists Saturday, July 9, 2016 7-10 p.m.