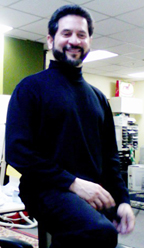 NOTE FROM THE EDITOR:
Very little is written in the mainstream media about the Constitution, which is the column from where liberty sustains itself. This following article, written by Dave Hodges, is a good piece everyone should read, if not, follow this writer. Because of its length, we have divided it into three parts. THIS IS PART 2 of 3.
by Dave Hodges
U.S. Army Techniques Publication 3-39.33: Civil Disturbances
Eighteen months ago, I previously reported on the Army's, August 15, 2014, of how they plan to deal with dissidents and protesters who date to exercise their First Amendment Rights.
The relatively new Army manual, known as ATP 3-39.33, provides discussion and techniques about civil disturbances and crowd control operations that occur in the continental United States (CONUS) and outside the continental United States (OCONUS).
The following are diagrams lifted from  ATP 3-39.33 which instructs soldiers how to kill and disable American citizens who are engaged in civil protests (i.e. protected First Amendment activities).
ATP 3-39.33 speaks to the Army strategy of deploying snipers at public events and protests and "eliminating" the leadership of any such activity who would date to express their First Amendment right to free speech.
This document not only marks the death of the leaders of any civil disobedience, but it marks the death of the First Amendment to the Constitution as it eliminates any right of the people to "peaceably assemble" and to allow the people the full expression of the right "to express grievances" against the government.
On Feb. 22, 2014, I revealed the existence of a classified Army document which has been leaked online, is entitled FM 3-39.40 Internment and Resettlement Operations. The document was originally to be kept secret, but everyone in the military command structure, as we know, is not on board with the encroaching tyranny sweeping across this country.
Clearly, the leadership of any resistance effort will be targeted with extreme prejudice.
This marks the end of the First Amendment as know it in which speaking out can be met with deadly force.
Who is going to be 'rounded up in the name of eliminating the First Amendment?
If you're an anti-abortion activist, or if you display political paraphernalia (e.g. bumper stickers) supporting a third-party candidate (e.g. Ron Paul supporter), if you possess subversive literature (e.g. articles supporting the United States Constitution), if you are a Second Amendment supporter (e.g. gun owner, NRA of GOA member) you very well might be a member of a domestic paramilitary group and the 2009 MIAC report has been used to train law enforcement, nationwide, that people like you are a threat to domestic tranquility.
When the nation first learned of the MIAC report, there was a push back by many Americans. What most Americans did not realize is that this was only the tip of the iceberg for the government in determining who has been naughty or nice. MIAC is one of 58 so-called 'fusion centers' nationwide that were created by the Department of Homeland Security, in part, to collect local intelligence so that authorities can use to combat terrorism and related criminal activities.
The fusion centers are only the tip of the iceberg with regard to the data mining as they pale in comparison to the what the NSA is doing. And what are they data mining for? They are looking for people for daring to speak out (i.e. exercising their First Amendment rights) against a tyrannical, anti-Constitutional administration headed by President Obama.
Every American has a threat matrix score
The American population is assigned a threat matrix score which is compiled by the NSA. It is common knowledge that all forms of communication between and among Americans is monitored by the NSA and entered into a database. The incoming transactional data is analyzed against a continually evolving threat matrix and is assigned an ever-evolving action code. This action code will provide the decision making data on who goes on what kind of terrorist watch list. Things, such as, who flies and who can leave the country, are arbitrarily decided behind closed doors away from public scrutiny. IT WILL CONTINUE NEXT WEEK.