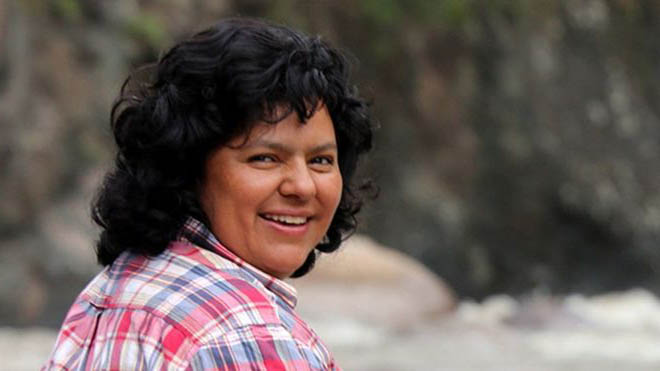 by the El Reportero's wire services
Mexican Gustavo Castro, the main witness of the killing of indigenous leader and ecologist Berta Cáceres today left Honduras after being held by the authorities for several weeks.
The environmental activist left the capital of Honduras early this morning in an Avianca airline flight to San Salvador.
According to local radio stations, Castro arrived at Toncontín international airport under strong police security, accompanied by the Mexican ambassador to Honduras, Dolores Jiménez, and other officials of the diplomatic mission in Tegucigalpa.
The Mexican sociologist was finally allowed to leave the country after receiving authorization from a judge in Intibuca, who lifted the restriction imposed by the authorities as part of the investigation process.
The Public Ministry said in a statement that it was possible that they would request the presence of the witness in the future if new issues emerged in the investigation process.