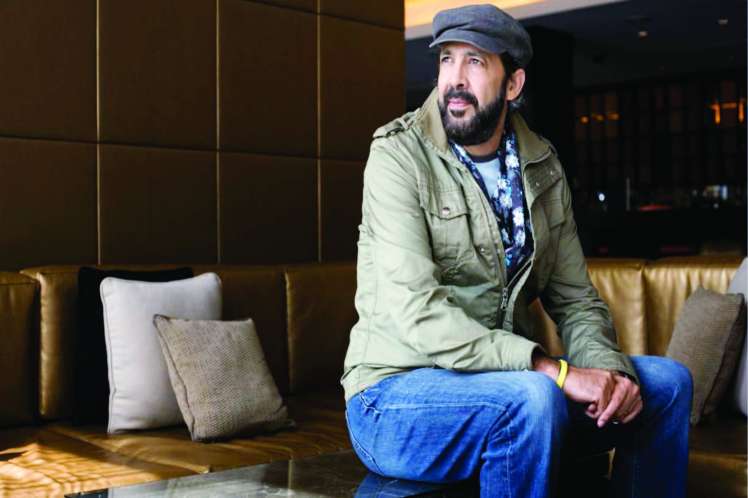 by the El Reportero's news services
Dominican songwriter and singer Juan Luis Guerra is now on his US tour with his CD Todo Tiene Su Hora (Everything Has its Time) with concerts in Miami and Los Angeles, said his own press office Monday.
The show is going to several countries, with a great success, and wants to enchant the audiences at the 16 Hard Rock Hotel & Casino-Hollywood in Florida, on Friday, and later, on Sunday September 18, at the Greek Theater of Los Angeles.
The tour started last year with its first presentation, at the Altos de Chavon Amphiteater (La Romana, Dominican Republic) and from there started a tour on several European cities, in which Guerra received the applauses and recognition of the audiences.
Later, Guerra would receive the Latin Grammy Award and a recognition by the Association of Art Journalists (Acroarte) in the Soberano Awards Gala, in the category for Concert of the Year and Videoclip of the Year.
Anthologic songs like 'Ojala que Llueva Cafe' 'La Bilirrubina' and 'Todo Tiene su Hora' are forming the catalog of this tour.
SFFSawarded a total of $75,000 to help complete postproduction
The San Francisco Film Society today announced the three winners of the 2016 SFFS Documentary Film Fund awards totaling $75,000, which support feature-length documentaries in postproduction. The SFFS Documentary Film Fund was created to support singular nonfiction film work that is distinguished by compelling stories, intriguing characters and an innovative visual approach. Jeremy Levine and Landon Van Soest's For Ahkeem, Alyssa Fedele and Zachary Fink's The Rescue List and Peter Bratt's Woman in Motion were each awarded significant funding that will help push them towards completion.
Icaro Panama Festival to screen domestic, Lat. Am. and European films
Some 29 Panamanian, Latin American and European films will be screened during the Icaro Panama Festival from September 21st to 30th in the capital city and the main provincial cities of Colon and Chiriqui, the latter for the first time.
According to the festival producer Roberto King, the capital city will have several movie theaters in which the audience will be able to enjoy free screening of films such as the Guatemalan Ixcanul, which will open the event.
Organized each year by the Experimental Group of University Film from the University of Panama and the Pro Performing Arts Foundation, the Icaro Panama Festival 2016 will have two film selections.
The first, a traveling selection with Central American and international films that won prizes in the Central American film festival annually hosted by Guatemala, and a second one with Panamanian films that will compete in October in that country.
'The festival is seeking to achieve greater promotion and recognition of Central American films, highlighting the fact that we are making films that represent us as societies with their own cultural identity and a rich collective imagination', said King.