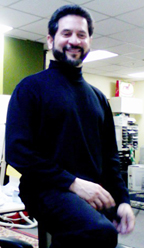 NOTE FROM THE EDITOR:
My research on controversial topics continues to pay off. I found this excellent and interesting article, which, due to its length, it will be published in parts. In this piece you will learn about how is that President John Fitzgerald Kennedy's Executive Order 11110, gave the Treasury Department Constitutional power to again create and issue currency -money – without going through the privately-owned Federal Reserve Bank, which is what is currently done now. It suggests that JFK was killed for that reason. SIXTH PART AND LAST OF A SERIES.
by John-F-Kennedy.net
Today's banks are members of the Federal Reserve Banking System. This membership makes it legal for them to create money from nothing and lend it to you. Today's banks, like the goldsmiths of old, realize that only a small fraction of the money deposited in their banks is ever actually withdrawn in the form of cash. Only about 4 percent of all the money that exists is in the form of currency. The rest of it is simply a computer entry.
Let's say you're approved to borrow $10,000 to do some home improvements. You know that the bank didn't actually take $10,000 from its pile of cash and put it into your pile? They simply went to their computer and input an entry of $10,000 into your account. They created, from thin air, a debt which you have to secure with an asset and repay with interest. The bank is allowed to create and lend as much debt as they want as long as they do not exceed the 10:1 ratio imposed by the FED.
It sort of puts a new slant on how you view your friendly bank, doesn't it? How about those loan committees that scrutinize you with a microscope before approving the loan they created from thin air. What a hoot! They make it complex for a reason. They don't want you to understand what they are doing. People fear what they do not understand. You are easier to delude and control when you are ignorant and afraid.
Now to put the frosting on this cake. When was the income tax created? If you guessed 1913, the same year that the FED was created, you get a gold star. Coincidence? What are the odds? If you are going to use the FED to create debt, who is going to repay that debt? The income tax was created to complete the illusion that real money had been lent and therefore real money had to be repaid. And you thought Houdini was good.
So, what can be done? My father taught me that you should always stand up for what is right, even if you have to stand up alone.
If "We the People" don't take some action now, there may come a time when "We the People" are no more. You should write a letter or send an email to each of your elected representatives. Many of our elected representatives do not understand the FED. Once informed they will not be able to plead ignorance and remain silent.
Article 1, Section 8 of the US Constitution specifically says that Congress is the only body that can "coin money and regulate the value thereof." The US Constitution has never been amended to allow anyone other than Congress to coin and regulate currency.
Ask your representative, in light of that information, how it is possible for the Federal Reserve Act of 1913, and the Federal Reserve Bank that it created, to be constitutional. Ask them why this private banking cartel is allowed to reap trillions of dollars in profits without paying taxes. Insist on an answer.
Thomas Jefferson said, "If the American people ever allow private banks to control the issuance of their currencies, first by inflation and then by deflation, the banks and corporations that will grow up around them will deprive the people of all their prosperity until their children will wake up homeless on the continent their fathers conquered."
Jefferson saw it coming 150 years ago. The question is, "Can you now see what is in store for us if we allow the FED to continue controlling our country?"
"The condition upon which God hath given liberty to man is eternal vigilance; which condition if he breaks, servitude is at once the consequence of his crime, and the punishment of his guilt."