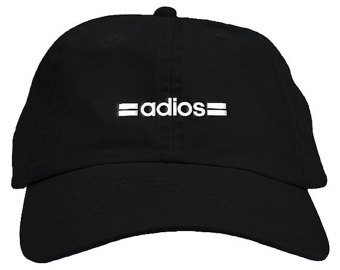 Donald Trump's threats of retaliation trigger change of plans for Nisshinbo Holdings
by the El Reportero's wire services
A Japanese automotive parts maker has abandoned plans to build a manufacturing facility in Mexico due to threats of economic retaliation by United States President Donald Trump.
Nisshinbo Holdings Inc. announced yesterday it was dropping plans to build a brake manufacturing plant, estimated to represent an investment of close to US $90 million, said a report by the Nikkei Asian Review.
The company is the first from Japan to change its investment plans in Mexico in response to the U.S. government's threats of import tariffs.
The report said the parts that were to be manufactured in Mexico were destined for the U.S. market, and that the plant will probably be built in that country instead.
The news agency AFP quoted Nisshinbo spokesperson Kiyohiro Kida saying that "Mexico was the strongest candidate [to host the new plant], but we decided to backtrack."
A day before the firm's announcement, executive managing director Takayoshi Okugawa stated that "We've abandoned Mexico… we must chose a different place other than Mexico."
Nisshinbo is a leader in brake friction materials, with 15 percent of the global market, and has investments in textiles and electronics production as well.
While Nisshinbo was saying goodbye to Mexico, Nissan was reaffirming its commitment.
Nissan Motor Company said yesterday it was moving forward with its plant in Aguascalientes, called Compas, a billion-dollar joint manufacturing facility it is building with German auto maker Daimler AG. The new factory will build next-generation premium compact vehicles for the Mercedes-Benz and Infiniti brands.
"[The project] is under way, on schedule, and by the end of our fiscal year, new Infiniti cars will be produced there," said Nissan corporate vice-president Joji Tagawa.
But other manufacturers may yet bail on Mexico.
An economist with the Japanese cooperative bank Norinchukin told AFP that "similar movements [to that of Nisshinbo] are expected" from other firms.
Trump's policies "could affect companies with plants in Mexico as well as those who were expecting to invest there," he added.
Nonetheless, abandoning projects in Mexico will have a "negligible impact" on the Japanese economy as Mexico represents half a percentage point of that country's foreign direct investment, said an economist with the Tokyo branch of the Credit Suisse bank. (Via Mexico News Daily)

US deported more than one million Mexicans in five years
In the last five years, 1 million 372 thousand 883 Mexicans were repatriated from the United States, according to data from the Interior Ministry (Segob) released today.
Segob statistics indicate that the annual number of deportations has been declining, although Mexicans occupy the first place of expelled people from that country.
The year 2012 registered the greatest number of returned Mexicans with 369 thousand 492; while for 2015 the figure fell to 207 thousand 398.
Segob said that in 2016, 219 thousand 923 Mexicans were deported, most of them from Michoacan, Guerrero, and Oaxaca.