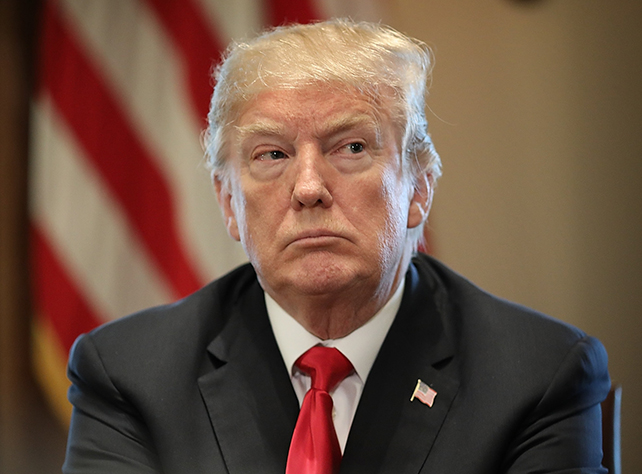 Advocates rush to challenge changes that would eliminate Obama-era policy allowing fee waivers for elderly and working poor immigrants applying for citizenship
by the El Reportero's wire services
A growing group of immigrant rights advocates is demanding that the Department of Homeland Security (DHS) withdraw its proposed regulation cutting off access to citizenship for hundreds of thousands of eligible immigrants and condemning it as a un-American measure that would target elderly and working poor immigrants.
The regulation would reverse a policy enacted by the Obama administration, whereby an applicant for citizenship can apply for a fee waiver if they are unable to afford the expensive fee of $725, among other applications and their fees.
Under current policy, one way to show this inability to pay is through an applicants' use of a means-tested public benefit (like SNAP, Medicaid, SSI, and TANF). The proposed regulation would make that use of public benefits no longer a sufficient reason for receiving a fee waiver, effectively blocking over 244,000 eligible immigrants from citizenship because they simply cannot afford it.
"Encouraging citizenship is part of our tradition of welcoming immigrant communities. By excluding people from citizenship based on their level of wealth or class, the Trump administration is once again undermining our national values of equal treatment and diversity," said Gustavo Torres, Executive Director of CASA.
The National Partnership for New Americans (NPNA) and others fought for the fee waiver policy during the Obama administration and won in 2010. Since then, well over a million immigrants applied for the fee waiver in conjunction with their citizenship application. In 2017 alone, around 370,000 applicants for citizenship requested a fee waiver.
The proposed regulation would make it more difficult for eligible immigrants to apply for citizenship with U.S. Citizenship and Immigration Services (USCIS), which, according to new data released by the agency in late October, currently has a backlog of over 750,000 citizenship applications.
IACHR's MESENI expresses concern over Nicaragua's strategy to prevent social protest
Nov. 20, 2018 – The Special Follow-Up Mechanism for Nicaragua (MESENI) of the Inter-American Commission on Human Rights (IACHR) confirms with concern that the State of Nicaragua has adopted a strategy to prevent any form of social protest or demonstration.
Since the publication of press releases by the National Police, which first blamed those who called for public demonstrations for the violent events that occurred there, and later declared illegal any demonstration that did not have prior authorization from the police authority, the MESENI identified limitations that violate international human rights standards.
The disproportionate preventive deployment of riot police personnel, as well as other police units in traditional protest locations, now joined the occupation of commercial establishments where small acts of protest had taken place. Thus, this pattern of extreme limitation of the right to protest manifested itself more concretely.
The arrests in Somoto and in a shopping center in Managua in recent days, with the subsequent indictment of criminal charges for singing the national anthem in a small act of public protest or for photographing the police deployed in the shopping center, now show the decision to criminalize any demonstration of dissent.
As the IACHR has insistently told the State of Nicaragua, social protest and freedom of expression cannot be seen as a threat in democratic societies. In particular, in the context in which the country lives today, social protest and freedom of expression are tools that will contribute to exploring dialogue mechanisms that ensure peace, reconciliation and guarantee truth, justice and reparation to which the victims are entitled, especially the hundreds of families who have lost their loved ones.
The IACHR calls for the generation of actions that also ensure the non-repetition of the human rights violations that have been observed during the crisis that the country has been facing since last April. The exercise of freedom of expression and the right to protest will also contribute to the construction of these actions in dialogue.