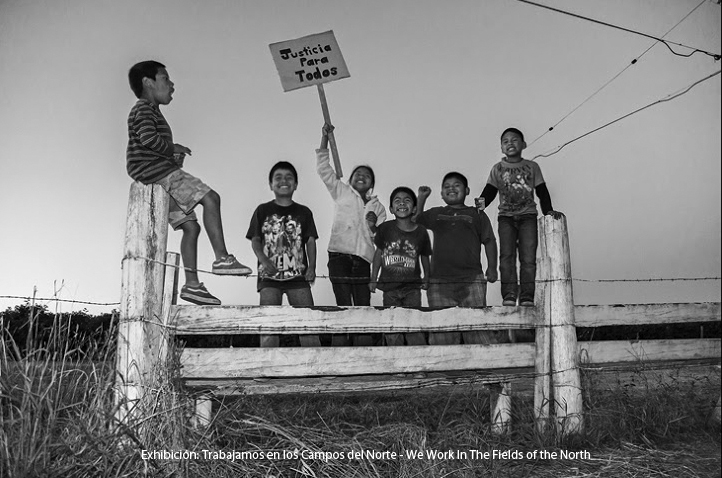 Compiled by the El Reportero's staff
Oakland, CA – Sánchez Contemporary, one of Oakland's newest galleries, is pleased to announce İSomos Americanos? a groundbreaking solo exhibit by Los Angeles-based graffiti artist, Man One. İSomos Americanos? Will be a significant departure for the street art legend, utilizing mixed media and abstract surrealist portraiture to explore the question of the show's title: "Are we American?" The answer is no longer apparent.
Opening April 8, İSomos Americanos? Will showcase an entirely new body of work consisting of 20-30 mixed media pieces on wood and mediums he's never used before, including oil, crayons and acrylics. Exhibition Runs: April 8 – May 13, 2017.
Preview: Friday, April 7 2017, during Oakland First Friday art walk. Opening Reception: Saturday, April 8, 2017 5 p.m. – 8 p.m. Closing Reception & book signing May 13, 2017. Sanchez Contemporary, 1951 Telegraph Ave, Oakland. www.sanchezcontemporary.com.
Partial calendar listing of artists at SFIAF 2017
Opening Night on Thursday May 25 will include multiple performances featuring the spectacular GuGu Drum Group from Shanghai, China. From France the US debut of Stereoptik who perform an ingenious shadow puppet play Dark Circus. Local artists STEAMROLLER will revive their signature hit Siamese Dream and Fort Mason Center residents Embark Gallery will present View from the Pit. The whole evening will be serenaded by the authentic powerhouse Puerto Rican sounds of the Latin Rhythm Boys.
The Bay Area debut of pianist Pablo Estigarrabia from Argentina, ABADÁ Capoeira in collaboration with dancers from Brazil, Europe and Canada.
San Francisco International Arts Festiva, Fort Mason Center for Arts & Culture May 25 – June 4, 2017 $12.50 SPECIAL FOR MARCH ONLY! Box Office and More Information: www.sfiaf.org 415-399-9554.
We Work In The Fields of the North photo exhibition
Farm workers are among California's poorest residents. A third make less than minimum wage. In San Diego, Santa Rosa, Coachella and Salinas, migrants sleep in shacks or tents under trees, or crowd 10 to a room in trailer parks. Rural homelessness and poverty are widespread, but invisible. In The Fields of the North makes them visible, demonstrating who is responsible for producing the food we eat and showing that social justice problems are suffered in common by both urban and rural communities
Award winning photojournalist David Bacon photo exhibit is currently being displayed.
Bacon's images of farm workers are a striking revelation of the labor necessary to put food on America's tables. Black and white images provide a glimpse into the lives of those who work in the fields and capture both the struggle and the hope of their existence.
It started January 11 and will end on April 11 2017. At the Riverside Art Museum, 3425 Misison Inn Ave., Riverside, California.
http://davidbaconrealitycheck.blogspot.com/2017/01/photography-exhibition-trabajamos-we.html
6th Annual Tiburon International Film Festival
Tiburon International Film festival, a showcase for independent feature and short films from around the world, will present over films from 27 countries at its 16th annual event with topics from drama, fiction, politics, music, animation, children…to current events.
The festival popular program, Marin Filmmakers, once again will shine upon the local filmmakers and talents, with such films as: Charlie vs Goliath, The Pastoralist, Persepolis, a Virtual Reconstruction, As The River Flows, Bay Area Showcase with such films as: Angeltown, Letters from Alcatraz, Youth, Stars, Solo.
On April 14-21, 2017, Playhouse Theater [40 Main Street, Tiburon].