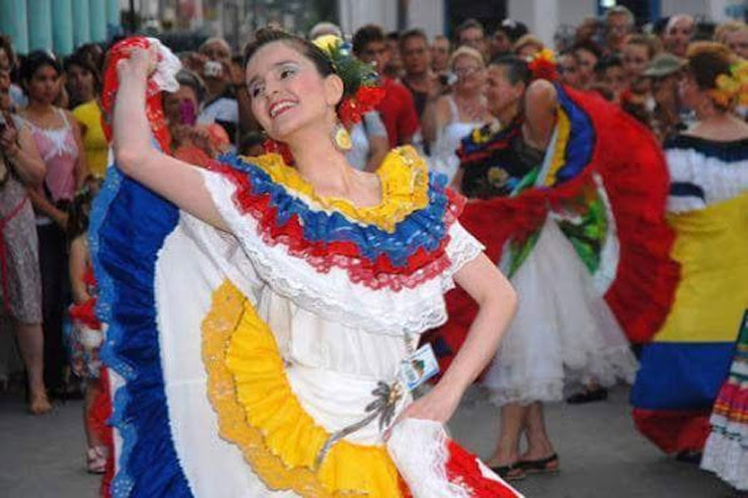 by the El Reportero's news services
With the participation of representatives from over 15 countries, the 26th edition of the Ibero-American Culture Festival will be held from October 24 to 28 in Holguin, Cuba.
From its traditional headquarters, the Casa de Iberoamerica (House of Ibero-America), the event will meet through its different digital platforms, an alternative that has demonstrated the ability of culture to overcome challenges and adapt to the new circumstances imposed by Covid-19, explained Eduardo Avila, President of the Organizing Committee.
In statements to the press, Avila, who is also Doctor of Sciences, detailed that Mexico, Spain, Canada, Chile, Panama and other nations have brought recordings, articles and different presentations for the various scenarios included in the Festival, including the Ibero-American Congress of Thought.
Culture as a factor of resilience, is the theme that has convened national and foreign researchers to participate in this scientific space, deemed as the backbone of this annual event with Latin American and Caribbean roots.
Precisely, an essential purpose of the 2020 edition is to exchange about the artistic processes that contribute to safeguarding the most indigenous traditions of the peoples of the region, he pointed out.
SanLuis relives his best hits in "Toma2 Sessions"
Santiago and Luigi Castillo present "Toma2 Sessions", the first in a series of concerts for YouTube that brings together versions of SanLuis' greatest hits, along with others they wrote during their years on Voz Veis.
The three-time Latin Grammy winners continue to enchant their audiences with their beautiful lyrics and melodies as a duo, this time in digital format with "Toma2 Sessions."
Historical songs such as "El Farolito" and "Como yo" will coexist in the same concert with "La ilusionista", a song that they had the honor of writing together with one of their greatest references, Alejandro Sanz, and that, as a special gift to his fans premiered during this virtual event from La Castillera Estudio.
The latest news about Sebastián Yatra
He received a "Diamante" certificate – a rare recognition – for sales of his first single, he was honored with the "Inspira Award" during the Hispanic Heritage Awards, where he was also acclaimed for being the host of the ceremony during the national broadcast on PBS, in addition to giving a presentation.
Sebastián Yatra will release another single this Thursday, October 15 at 8pm ET, called "Ideal Girl". That same day we will see the Latin pop superstar perform during YouTube's special music festival, "Save Our Stages".
Last week Latin pop star Sebastián Yatra received the Diamond Award, a rare certificate from the RIAA (10x Platinum) for his 2016 stardom single, "Traicionera," in addition to being acclaimed. for his broad participation during the national broadcast on PBS of the Hispanic Heritage Awards where he acted as host, presenter and was honored with the "Inspira Award."