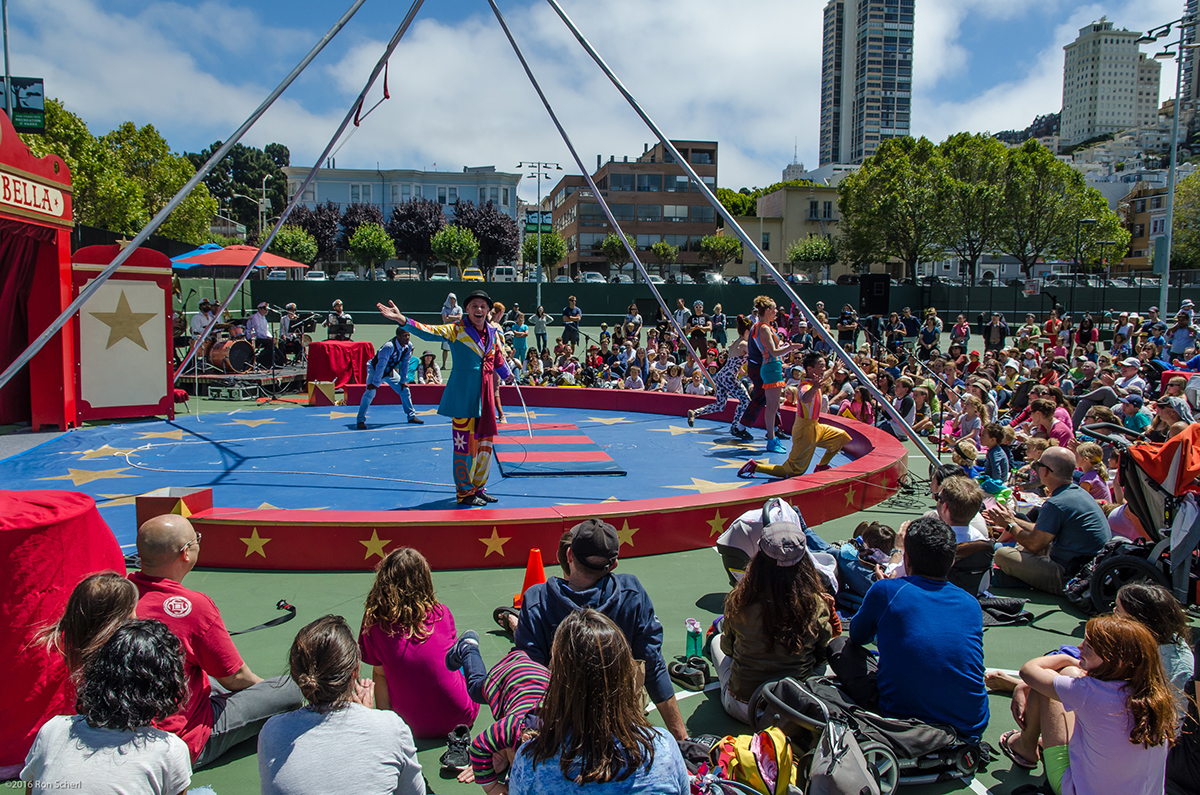 Compiled by the star of El Reportero
Circus Bella is pleased to announce its triumphant return to the San Francisco Bay Area Parks
The circus has arrived with its twelfth annual, all-new outdoor show: Humorous. A post-pandemic season of mischief! Featuring some of the dazzling talents of the Bay Area circus and beyond, this FREE performance series will delight and wow audiences of all ages at a treasured family event for children of all ages.
Humorous is a celebration of the fantastic world that we discover together through the simple gifts of wonder and laughter. Directed by Abigail Munn, the 60-minute performance features the lively Circus Bella Company, a diverse and talented company of acrobats, aerialists, jugglers and clowns, performing to live music from Rob Reich and the Circus Bella All-Star Band.
HUMOROUS is led by Abigail Munn (Co-Founder and Director of Circus Bella).
Aug. 26 through Oct. 9, 2021. Multiple locations in Bay Area parks *
Limited participation – Only 12 presentations!
– Thursday preview. Aug. 26 – 5:15 p.m. – DeFremery Park, West Oakland
– Press Opening – Saturday, Aug. 28 at 11:45 a.m. – Yerba Buena Gardens, SF
CHCC announces its 42nd Annual Statewide Convention
California Hispanic Chambers of Commerce to announce lineup for their 42nd annual state convention September 9-11 in Indian Wells, California
More than 500 attendees are expected to attend as the Chamber honors the Hispanic community and entrepreneurs, as well as business leaders in the Coachella Valley after the pandemic.
The California Hispanic Chambers of Commerce (CHCC) will announce their line of conventions, including on-site assistance for business owners applying for California Relief Grants, the latest rounds of government assistance for small businesses affected by the COVID-19 pandemic during the next Annual State Convention.
This year's Annual State Convention, "Beyond the Boundaries", will take place September 9-11, 2021 in Indian Wells, California. The annual convention fosters Hispanic and diverse economic development for the great economies of California and the United States.
The CHCC attracts participation from Hispanic business and community leaders, corporate representatives, government officials, and Hispanic business members of our more than 105 local and regional Hispanic Chambers of Commerce and diverse members of business associations throughout the state, as well as chambers of the whole country.
On Thursday, Aug. 5, 2021 at 10 a.m., Webcast. CHCC 42nd Annual State Convention Virtual Press Conference
Time: Aug. 5, 2021 at 10 a.m. Pacific Time (US and Canada)
Join the Zoom meeting
https://us02web.zoom.us/j/89254774376?pwd=TXNQYk1qTzBkMExENDdaejhoMkdQdz09
Zoom Dial 1-669-900-6833 Meeting ID 824671 #