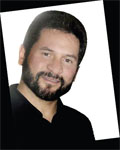 [Author]FROM THE EDITOR:
Dear readers,[/Author]
I don't need to repeat the horror stories that have been plaguing the mainstream media or corporate media, as it is now called, about the increasing police executions of people in their "line of duty." The same excuses: the suspect had a gun (but who didn't shot a bullet); he didn't obey police command to stop but kept running; he didn't show his hands; I called the police to help me restrain my daughter who was acting crazy, etc. They all got killed. The following article, written by Matthew Harwood, brings us inside of the how the police are becoming more violent, and how the killings go unpunished. Third part
To terrify and occupy: how the excessive militarization of the police is turning cops into counterinsurgents
by Matthew Harwood
TomDispatch
Third Part: How the Department of Homeland Security and the Department of Justice are up-armoring the police
When police departments look to muscle up their arms and tactics, the Pentagon isn't the only game in town. Civilian agencies are in on it, too.
During a 2011 investigation, reporters Andrew Becker and G.W. Schulz discovered that, since 9/11, police departments watching over some of the safest places in America have used $34 billion in grant funding from the Department of Homeland Security (DHS) to militarize in the name of counterterrorism.
In Fargo, North Dakota, for example, the city and its surrounding county went on an $8 million spending spree with federal money, according to Becker and Schulz. Although the area averaged less than two murders a year since 2005, every squad car is now armed with an assault rifle. Police also have access to Kevlar helmets that can stop heavy firepower as well as an armored truck worth approximately $250,000. In Philadelphia, Pennsylvania, 1,500 beat cops have been trained to use AR-15 assault rifles with homeland security grant funding.
As with the 1033 program, neither DHS nor state and local governments account for how the equipment, including body armor and drones, is used. While the rationale behind stocking up on these military-grade supplies is invariably the possibility of a terrorist attack, school shooting, or some other horrific event, the gear is normally used to conduct paramilitary drug raids, as Balko notes.
Still, the most startling source of police militarization is the Department of Justice, the very agency officially dedicated to spreading the community policing model through its Community Oriented Policing Services office.
In 1988, Congress authorized the Byrne grant programs in the Anti-Drug Abuse Act, which gave state and local police federal funds to enlist in the government's drug war. That grant program, according to Balko, led to the creation of regional and multi-jurisdictional narcotics task forces, which gorged themselves on federal money and, with little federal, state, or local oversight, spent it beefing up their weapons and tactics. In 2011, 585 of these task forces operated off of Byrne grant funding.
The grants, Balko reports, also incentivized the type of policing that has made the war on drugs such a destructive force in American society. The Justice Department doled out Byrne grants based on how many arrests officers made, how much property they seized, and how many warrants they served. The very things these narcotics task forces did very well. "As a result," Balko writes, "we have roving squads of drug cops, loaded with SWAT gear, who get money if they conduct more raids, make more arrests, and seize more property, and they are virtually immune to accountability if they get out of line."
Regardless of whether this militarization has occurred due to federal incentives or executive decision-making in police departments or both, police across the nation are up-armoring with little or no public debate. In fact, when the ACLU requested SWAT records from 255 law enforcement agencies as part of its investigation, 114 denied them. The justifications for such denials varied, but included arguments that the documents contained "trade secrets" or that the cost of complying with the request would be prohibitive. Communities have a right to know how the police do their jobs, but more often than not, police departments think otherwise.
Being the police means never having to say you're sorry
Report by report, evidence is mounting that America's militarized police are a threat to public safety. But in a country where the cops increasingly look upon themselves as soldiers doing battle day in, day out, there's no need for public accountability or even an apology when things go grievously wrong.
If community policing rests on mutual trust between the police and the people, militarized policing operates on the assumption of "officer safety" at all costs and contempt for anyone who sees things differently. The result is an "us versus them" mentality.
Just ask the parents of Bou Bou Phonesavanh. Around 3:00 a.m. on May 28th, the Habersham County Special Response Team conducted a no-knock raid at a relative's home near Cornelia, Georgia, where the family was staying. The officers were looking for the homeowner's son, whom they suspected of selling $50 worth of drugs to a confidential informant. As it happened, he no longer lived there.
Despite evidence that children were present — a minivan in the driveway, children's toys littering the yard, and a Pack 'n Play next to the door — a SWAT officer tossed a "flashbang" grenade into the home. It landed in 19-month-old Bou Bou's crib and exploded, critically wounding the toddler. When his distraught mother tried to reach him, officers screamed at her to sit down and shut up, telling her that her child was fine and had just lost a tooth. In fact, his nose was hanging off his face, his body had been severely burned, and he had a hole in his chest. Rushed to the hospital, Bou Bou had to be put into a medically induced coma.
The police claimed that it was all a mistake and that there had been no evidence children were present. "There was no malicious act performed," Habersham County Sheriff Joey Terrell told the Atlanta Journal-Constitution. "It was a terrible accident that was never supposed to happen." The Phonesavanhs have yet to receive an apology from the sheriff's office. "Nothing. Nothing for our son. No card. No balloon. Not a phone call. Not anything," Bou Bou's mother, Alecia Phonesavanh, told CNN.
Similarly, Tampa Bay Police Chief Jane Castor continues to insist that Jay Westcott's death in the militarized raid on his house was his own fault. "Mr. Westcott lost his life because he aimed a loaded firearm at police officers. You can take the entire marijuana issue out of the picture," Castor said. "If there's an indication that there is armed trafficking going on — someone selling narcotics while they are armed or have the ability to use a firearm — then the tactical response team will do the initial entry."
In her defense of the SWAT raid, Castor simply dismissed any responsibility for Westcott's death. "They did everything they could to serve this warrant in a safe manner," she wrote the Tampa Bay Times — "everything," that is, but find an alternative to storming the home of a man they knew feared for his life.
Almost half of all American households report having a gun, as the ACLU notes in its report. That means the police always have a ready-made excuse for using SWAT teams to execute warrants when less confrontational and less violent alternatives exist.
In other words, if police believe you're selling drugs, beware. Suspicion is all they need to turn your world upside down. And if they're wrong, don't worry; the intent couldn't have been better.