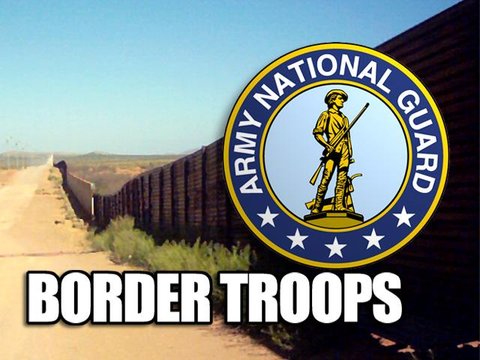 [Author]by the El Reportero's wire services[/Author]
The House of Representatives approved two bills Friday night, one that allocated only a fraction of the funds needed to address the humanitarian situation surrounding unaccompanied children and another that strips deportation relief for more than half a million young immigrants. Both passed on largely partisan lines. The funding bill only provides $694 million out of the $3.7 billion President Obama earlier requested, including $35 million in funding for states that send National Guard troops to the border on their own, and rolls back due process protections for unaccompanied children. The bill has little chance of passing the Senate, and President Obama said earlier on Friday he would veto if it came to his desk.
The second bill ends the Deferred Action for Childhood Arrivals program, through which 580,000 young immigrants had received temporary legal status, and makes the beneficiaries eligible for deportation.
Sinaloa State
Legislature to repeal "gag" law for media
The state legislature of the western Mexican state of Sinaloa said it will repeal a measure, denounced by journalists as a "gag law," that bars reporters from crime scenes and sharply limits the press' ability to cover issues of public safety and criminal justice.
The head of the state legislature's political coordination committee, Jesus Enrique Hernandez, said a bill has been introduced to remove the controversial article from a recently approved law governing the state's Attorney General's Office.
Hernandez said the proposal will be debated on Aug. 21 before the full legislature and that he expects the article will be repealed.
He added that the law was passed Thursday night because legislators had a large number of bills in front of them and did not have time to "notice those kinds of details," adding that similar mistakes are made in legislatures all over the world.
The article states that crime reporters cannot have access to crime scenes "under any circumstances," may not obtain "information related to public safety or the procurement of justice," and will have to rely exclusively on official bulletins from authorities for details about ongoing investigations.
Sinaloa is one of Mexico's five most dangerous states, with 41 homicides for every 100,000 residents in 2013.
The state that gave birth to the first generation of Mexican drug lords is suffering through a period of heightened violence as rival groups jockey for supremacy following the arrest in February of Sinaloa cartel boss Joaquín "El Chapo" (Shorty) Guzmán.
Calling the new media law something that would be appropriate in a dictatorship, Sinaloa Journalists Association head Juan Manuel Partida Valdez demanded its immediate repeal.
Mexico's lower House passes final package of bills for energy overhaul
Mexico's lower house concluded early Saturday the process of debating and approving the secondary legislation needed to implement last year's energy overhaul, which opens the oil sector to private investment.
They now go to the Senate but could return to the Chamber of Deputies if modified since those measures originated in the lower house.
The so-called Hydrocarbon Revenues Law contains, among other things, sections pertaining to fees and royalties to be paid to the government for the performance of exploration and production of hydrocarbons.
Last year's energy overhaul, which modified three articles of Mexico's constitution and was promulgated on Dec. 20, 2013, after being ratified by 24 of the country's 31 state legislatures, ended Pemex's decades-old monopoly over the oil sector.
The secondary legislation has been debated by the Mexican Congress in an extraordinary session that began on July 17.