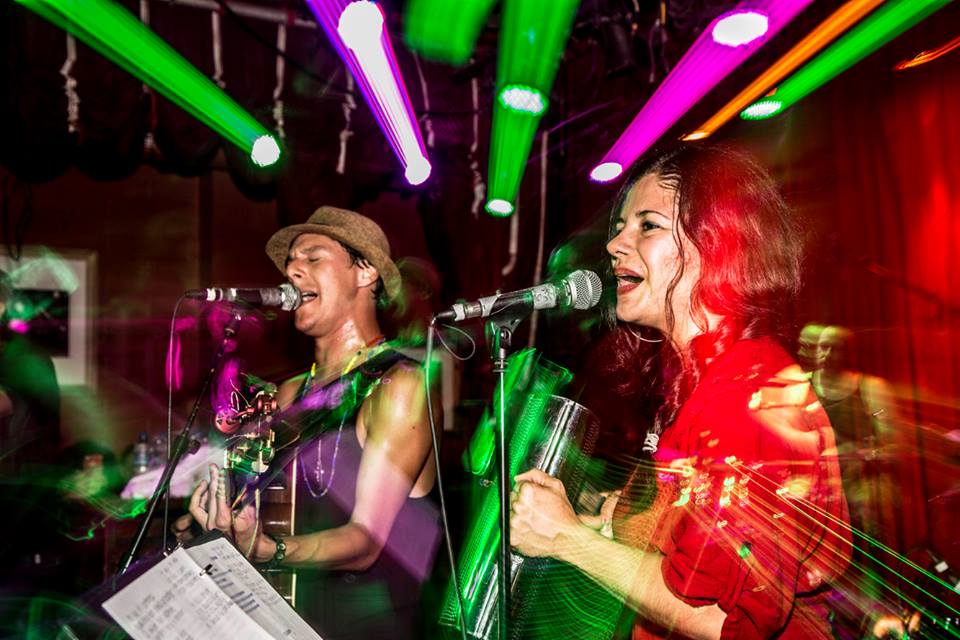 Compiled by the
El Reportero's staff
It started on last Saturday, The Caravan of Happiness radio show, at 1010 AM 990 AM San Francisco and Sacramento. This and every Saturday at 2 p.m. and in El Salvador through National Radio at 4 p.m. at 96.9 FM. Will reach the entire El Salvador and part of Honduras and Guatemala. Send your Christmas greetings via our program, only by THE CARAVAN OF HAPPINESS or listen us at www.rnes.com o www.kiqi1010am.com
New paintings of the San Francisco Mission District
The heart of the Mission District has been and is being painted is such details that one cannot miss the landscape location of Anthony Holdsworth's oil paiting. Over 30 masterpiece paintings will have been painted by project end. The whole work is a masterpiece never been done in the history of the district.
For more information you should attend his receptions. His artwork exhibition will be in displayed from through Jan. 9, 2015.
At Alley Cat Gallery, 3036 24th St, San Francisco. For more info call (415) 824-1761, or visit www.anthonyholdsworth.com.
La Gente band and others at the Elbo Room – SF
We are proud to announce La Gente will be headlining at The Great American plus Marcus Cohen & The Congress, Emcee Infinite + live painting by Joshua Coffy, & special guests Jorge Molina Jillian Picazo.
Live at The Great American Music Hall, on Saturday at 8 p.m., on Jan. 24 2015, 859 O'Farrell St, San Francisco. Doors. 9:00 Music
Children and families have chance to read and play during school break with bingo
In December, the library will distribute cards for its new "Winter Bingo" game, encouraging children in grades K-5, and parents of younger children and babies, to do activities that stimulate literacy and learning. Any child or parent may return a bingo card with five activities marked in a row to any Oakland Public Library between Dec. 18, 2014, and Jan. 31, 2015, to select a free paperback book to keep, as a prize.
Activities include direct reading activities such as "Listen to a story" or "Read about your favorite thing" as well as social activities such as "Make someone laugh," or "Bring a friend to the library," and active play such as "Dance" or "Play outside." Activities for parents to do with babies and preschoolers include "Use a recipe to make a snack," and "Ask your child to turn the page." Bingo cards will be available at all library locations and distributed to partner organizations, and are available in Spanish, Chinese, and English.
For more information, please visit www.oaklandlibrary.org or contact Nina Lindsay, Supervising Librarian for Children's Services, at nlindsay@oaklandlibrary.org, or 510-238-6706.