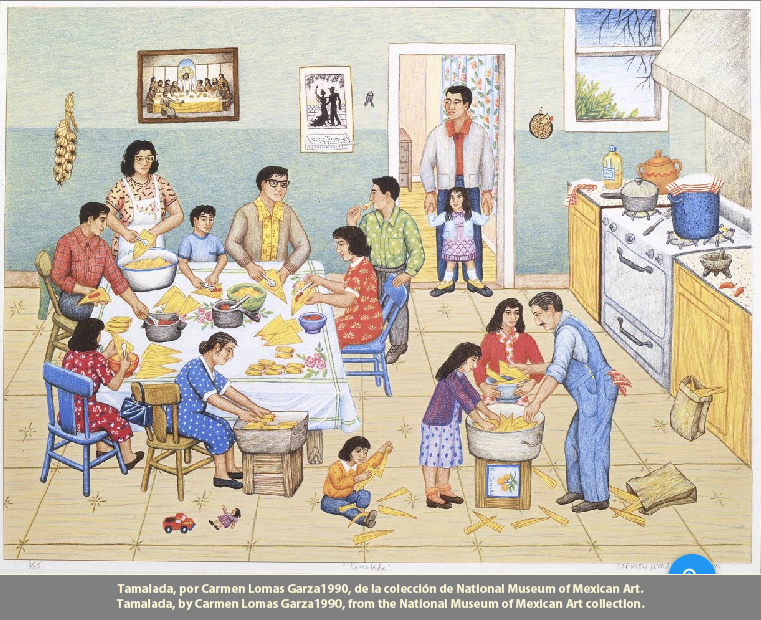 by Dylan Gascon
As a minority community in the United States, it's easy to get overshadowed by other ethnic groups, especially by those who are in the majority. Usually the only time the public hears about anything related to Latino culture and art is during Latino Heritage Month. Although there is a month (Sept. 15 – Oct. 15) where Latino culture and art are highlighted, it's often been underrepresented in the media. That's all changed now though with Google Arts & Culture new exhibition centered on Latino art and culture, so that it can be celebrated not only for a single month, but year-round.
On Thursday Sept. 7, Google added to its plethora of art collections in its Arts & Culture section with the release of Latino Cultures in the US. The digital collection is one of the largest ever curated online, and it includes over 4,300 archives, with artworks, videos and editorials portraying the Latino experience in the United States. Google Arts & Culture was created as a new way to experience art, culture and history from around the world in a much more riveting and interactive way.
With over 90 exhibits in both English and Spanish, the collection has teamed up with over 50 partner institutions, which include libraries, museums and archives from across the United States. Google is also teaming up with educators to design curriculum for students wishing to study and learn more about Latino art, history and culture. Using technology to their advantage, teachers can use a feature called Google Expeditions, which allows them to essentially make virtual field trips for their students.
Some of the collections on display highlight influential figures, such as Dolores Huerta, co-founder of the farm workers' movement in the 60-70s, as well as others such as National Baseball Hall of Famer Roberto Clemente and many more.
Every exhibit is unique in what it presents, allowing its viewers to become fully immersed in whatever subjects they choose. Other highlighted exhibits include California's Missions (California State Archives), Freedom Tower, Tower of Hope (Miami Dade College), La Experiencia Americana (U.S. National Archives), to name a few.
In addition to the artworks displayed, there are also virtual tours that people can take. These include Latino neighborhoods such as Old San Juan and Ybor City as well as important locations across the U.S., such as the Mexican Museum, the National Museum of Mexican Art and the Cesar E. Chavez Memorial. Google gives viewers an on-the-ground view of these sites, so it's as if the viewer really was visiting these places in person.
Also included are many editorials which cover a variety of topics, ranging from cooking and cultural traditions, to influential Latinas in history to current political discussions, such as, the end of DACA (Deferred Action for Childhood Arrivals) and the effects it has had on the Latino community. There's a bit of everything in this collection of art and culture.
All you need is internet connection, a laptop or smart phone to get immersed and explore all the Latino culture, art and history have to offer, brought to you by Google, free of charge.
Silvio Rodríguez's letter has a broad support
A hundred supportive comments has today Cuban singer Silvio Rodríguez's letter published on his blog Segunda Cita, in which he announces the possible absence of one of his musicians to his concert on Sunday in New York.
In the letter Rodríguez refers to the delay of the American Embassy in Havana to grant corresponding permissions to him and his group, invited to participate in the 31st Annual Summer Stage Festival.
Up to now there is just missing the piper Niurka González who 'provides an exquisite sound to our group, thus, not to have her would be regrettable,' Rodríguez pointed out.
Rodríguez's concert is scheduled from 6 to 10 p.m. local hour, and during his performance he will have his new album Amoríos.