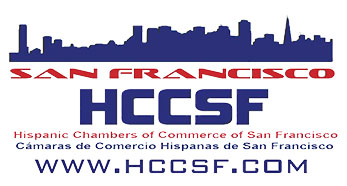 To our beloved community
As we start transitioning to a new normal post-pandemic, communities and businesses are looking to "go green" to stay healthy. Staying healthy does not only mean social distancing and vaccinations, it also means making a concerted effort to improve the air quality, and overall environment, of our communities by making homes and businesses "greener."
Going green has many meanings, one of them is making the buildings where we live or work at more energy-efficient with improvements such as an energy-efficient roof, windows and doors, an HVAC unit, and renewable energy systems like solar panels, to mention a few.
For many, financing these projects may seem out of reach; however, there is an option called Property Assessed Clean Energy (PACE) financing – a powerful and affordable long-term solution. Companies like Renew Financial, specialized in PACE, can help you learn more about this unique type of financing.
Let's do our part in making our communities greener!

Carlos Solórzano-Cuadra, CEO CHCC-SF
EXECUTIVE BOARD
Carlos Solórzano Cuadra CEO Multi Visión Latina, LLC Business Consulting, PR; Victor Reyes Umana Chairman of the Board Bodega del Sur Winery;  A. Raul HernandezCFO/Treasurer Hood;  Strong, LLC;  Alvaro Bonilla Secretary AB Contracting
DIRECTORS
Martha Vaughan Futura Realty;  Miriam Chaname MC Taxes;  Immigration Services; Randy Olson Gallegos Olson Consulting;  Carlos Bonilla Camp;  Auto Body;  Guillermo MoranEco-Delight Coffee Roasting Company;  Antonio Lau InovaNow IT , Web Services; Gabriela Sapp, MBA Equitable Growth Solutions; Manuel Cosme Jr. Payroll Partners, Inc. Legislative Committee Chair; Frank Ayala Ayala Realty Investments; Alex Maltez Bay Area Homes.
ADVISORS
Adam Thongsavat Air bnb; Astrid Acero Lopez Medicare Plans Broker; Eduardo Arenas EAB Brokerage;  Roberto Barragán AQUARIA Funds Inc.;  Sandra Beaton Beaton Global Connections;  Servio Gomez Back to The Picture; Manuel Rosales The Latino Coalition; Karla Garcia Bris's Creations.