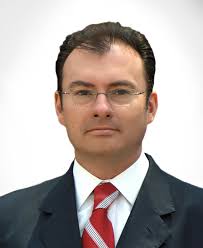 by the El Reportero's wire services
Former Secretary of Finance and Foreign Relations of Mexico, Luis Videgaray Caso, reiterated he will remain silent after the arrest of Emilio Lozoya, former director of PEMEX, who is accused of corruption.
Luis Videgaray Caso, an important official under Enrique Peña Nieto (2012-2018), is currently living in Cambridge, Mass., United States, and said he will also stay away from the media.
Lozoya allegedly confessed some details about a series of bribes received by the Brazilian company Odebrecht to finance Enrique Peña Nieto's presidential campaign, of which Luis Videgaray was coordinator, as well as million dollar payments to lawmakers to achieve approval of the energy reform promoted by Videgaray.
Lozoya is also accused of the irregular purchase of the agronitrogenated fertilizers company from Altos Hornos de México, an operation that would have diverted at least $200 million to accounts linked to former director of PEMEX and his family.
Lozoya has said he did not act alone and his former lawyer, Javier Coello Trejo, insisted that former President Enrique Peña Nieto, as well as former secretaries Luis Videgaray and Pedro Joaquín Coldwell, should be also called to testify.
Bolsonaro allies' social media accounts suspended
On 24 July, Twitter and Facebook suspended the accounts of 16 prominent allies of Brazil's President Jair Bolsonaro, following a supreme court (STF) ruling that they had been using the social media platforms to disseminate 'fake news' and threats against the court.
In brief: Peru faces renewed mining protests
Protesters in Peru's Espinar province, in the southern region of Cusco, have demanded compensation from British multinational mining company Glencore, to help local communities cope with the coronavirus (Covid-19) pandemic.
Glencore's Antapaccay copper mine has faced considerable criticism since operations began in 2012, but the past week has seen renewed protests and even sabotage attempts, adding weight to the central demand that the company pay local communities PEN1,000 (US$284) per person, as compensation for environmental damage and the extraction of resources.
Similar protests have been reported elsewhere in Peru since the country's main mining union (FNTMMSP) called on 21 July for members to prepare to take action in response to the loss of jobs in the mining sector, and to the spread of infection among those still working, due to inadequate sanitary protections.
FNTMMSP's request for a "necessary and urgent dialogue" with the mining companies and the Peruvian government has not yet received a response; negotiations between local authorities in Espinar and the central government broke down last week, with the government insisting that violence must stop before talks can continue.
In brief: Panama to reassign funds for Central American & Caribbean Games
Panama's President Laurentino Cortizo has announced that Panama has pulled out of hosting the Central American and Caribbean Games in 2022 due to the economic impact of the coronavirus (Covid-19) pandemic.
Panama would need to invest around US$300m to host the games, resources which will now be redirected towards healthcare. Cortizo added that all the sports infrastructure projects would have been in Panama province, where the capital Panama City is located, which has registered many of the Covid-19 cases.
In response to the announcement, Panama's Olympic Committee (COP) declared it was "shocked", adding that the COP is convinced of the "legacy and impact that [the Games] represent, not only for sport but for Panamanian society in general."
Despite judge's order, migrant children remain detained amid COVID outbreak
"It's preposterous," said a former ICE official who served during both the Obama and Trump administrations. "There's no reason other than cruelty."
Nearly a month after a federal judge ruled the Trump administration must release migrant children "with all deliberate speed" from Immigration and Customs Enforcement detention centers because of COVID-19, 346 parents and children are detained in facilities with outbreaks and court filings show releases remain rare.
When U.S. District Judge Dolly Gee ordered the release of children detained with their parents in late June, she was explicit in her reasoning. The ICE facilities, she said, were "'on fire' and there is no more time for half measures."