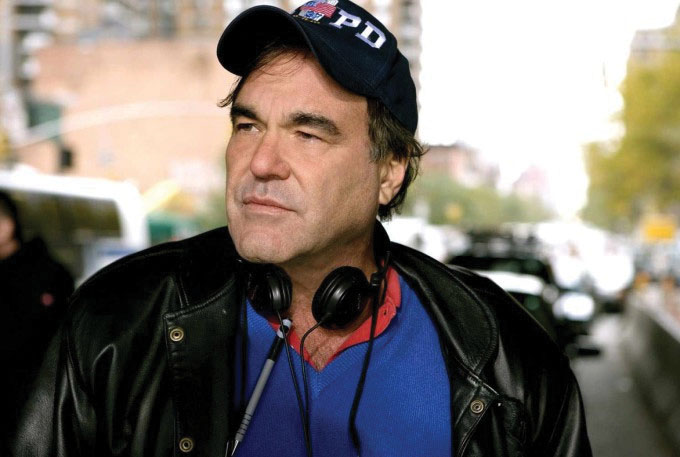 by the El Reportero's news services
The documentary film ''Comandante'' by US film director Oliver Stone will be screened today in La Paz as part of the celebrations for the 90th birthday of leader of the Cuban Revolution, Fidel Castro.
The screening of a film series entitled Fidel, Hombre de Principios (Fidel, a man of principles) has started since August 10, which is organized by the committee '90 años de Fidel'.
The tributes began with the world premiere of the documentary film Gabo y Fidel, una amistad entrañable (Gabo and Fidel, a close friendship), by Colombian Lisandro Duque, which reflects the fraternal relationship between the Cuban revolutionary leader and Colombian writer Gabriel García Márquez.
The film series included the screening of Momentos con Fidel (Moments with Fidel) by Rebeca Chavez and 'Fidel, la historia no contada (Fidel, the untold story) by Estela Bravo.
Singer Chino will attend the March Recall For Referendum
This Monday the Jesús Miranda singer, better known as "Chinese", the duo Chino y Nacho, informed all Venezuelans will participate in a large opposition march which will be held on Sept. 1 in Caracas.
Fernando Carrillo next James Bond? Latino among actors considered to play iconic agent
Latin Times' María G. Valdez, reports that Fernando Carrillo is one of the five actors being considered to play James Bond. After the whole #oscarsowhite controversy earlier this year ahead of the Oscars Ceremony, where all the actors nominated where Caucasian, Hollywood has taken it upon themselves to open the doors to inclusion in the industry, with the Academy driving towards diversity now more than ever.
As a result, Valdez reports, many artists from different backgrounds who work in the industry were invited to join The Academy, which is expected to help diversify selections when the time comes to choose the nominees for the future Oscars. Inviting Latino and African Americans into the academy not only will help with the votes, but also will give us a voice in Hollywood, hopefully starting a new era in the movie industry.

Ford Signature Series: Lila Downs and Grandeza Mexicana Folk Ballet Company
It was a memorable pair of weekend performances by internationally acclaimed singer Lila Downs at the recently renovated John Anson Ford Theatre in Hollywood. For two nights in August, the inimitable singer performed together with the Grandeza Mexicana Folk Ballet Company at the intimate outdoor amphitheater.
Downs says the new stage and other improvements at the venue should make it ideal for her current show, which features extraordinary performances by the dancers in the Grandeza Mexicana troupe. "We've been using more dance and more theatricality in our shows recently and the renovated Ford seems ideal for us," she says. Downs spoke to Latin Heat by phone from her home in Oaxaca in central Mexico as the prepared to head to Los Angeles for the mid-August performances. (It was edited for timing). (By Luis Torres, Latin Heat).