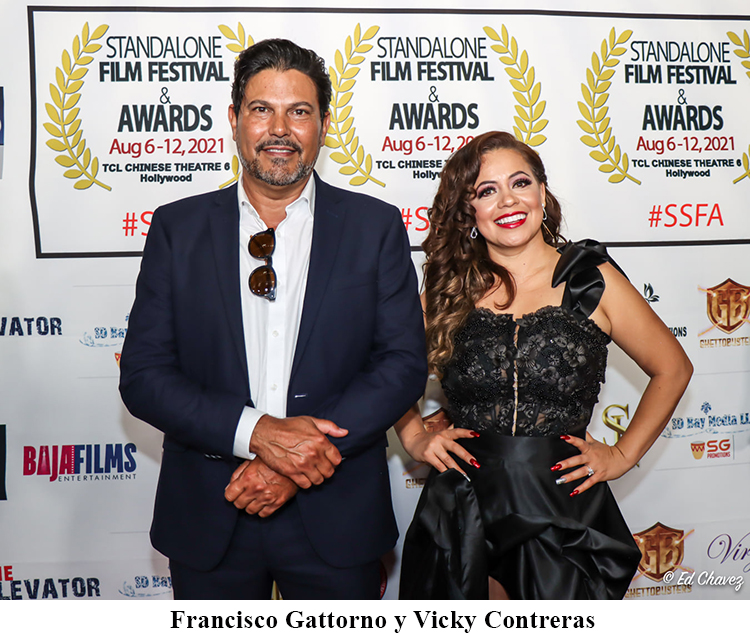 Shared from El Porvenir
It took 35 years of acting career for Francisco Gattorno to decide to go behind the movie camera and become a director.
And his debut feature Expiación (Atonement), the ghost of the cabin, will be the drama that closes the Standalone Film Festival at the iconic Chinese Theater in Los Angeles, on August 12.
The producer Vicky Contreras was the one who convinced the Cuban actor (El bienamado and El señor de los cielos to shout action! and cut! at the beginning of last year, before the pandemic arrival of Covid-19.
The story begins with a woman (Contreras) who feels guilty for the suicide of her husband (Gattorno), but he actually has a relationship with another woman (Alicia Machado).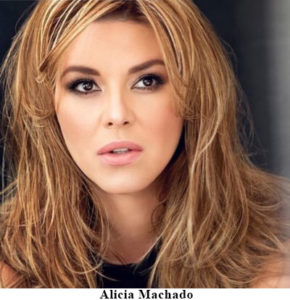 In the middle there is a young man who suddenly disappears, but in reality he has been dead for years.
"It is the first film that he directs, I had already worked with him (as an actor in El buen Parricida (2015), we had already talked about doing a team project and now, when I presented the script, he said it was the one he wanted for debut and he did, "says Contreras, also a writer.
The Mexican has been living in the US for 18 years trying to promote Mexican cinema and Latin talent. In 2011, she created Ella Films Producción, a company with which she has produced about 20 feature films such as Frontera on the way to hell.
In Expiación, shot over three weeks on locations in California and Nevada, she brought together Mexican, Cuban, Venezuelan and Spanish talent.
"We are seeing that the union is strength to create cinema, now we have a lot to give, a lot of potential that we are offering, Francisco, Alicia and I have been working hand in hand, a lot, to achieve it", she considers.
The Standlone Film Festival, specialized in indie cinema, where Expiación will be, takes place from Aug. 6 to 12 in Los Angeles.
The film is one of the 24 chosen, from a universe of 1,700 registered, from 70 countries, that make up the program of the contest.
"Closing the festival for us is wonderful, especially after having passed so much filters, and being in the legendary Chinese Theater, who wouldn't want to. After this there are invitations for more festivals and later, we will see what is the best way for it to reach the public", she said.
MARIACHI USA's 32nd annual music festival
After a year of absence due to the temporary closure of the Hollywood Bowl, caused by the pandemic, MARIACHI USA is back to delight audiences with the best of mariachi music.
MARIACHI USA artists and production team are beyond excited to return to the Hollywood Bowl after the difficult year we've all endured. We have missed our fans and are preparing a phenomenal show to celebrate family, pride & tradition.
MARIACHI USA's 32nd annual music festival line-up includes two-time GRAMMY Award-winning Mariachi Divas, Mariachi Nuevo Mujer 2000, Mariachi Nuevo Tecalitlan, Mariachi Los Reyes, Mariachi Los Toros, special guest Lupita Infante and featuring Mi Tierra Ballet Folklorico.
Pre-show Plaza festivities, hosted by Rodri Entertainment, will be taking place at on August 22. It begins at 12 p.m. Doors open at 4 p.m. The show begins promptly at 5:30 p.m. until 10:30 p.m. concluding with the traditional sing-a-long finale and fireworks by Pyro Spectaculars.