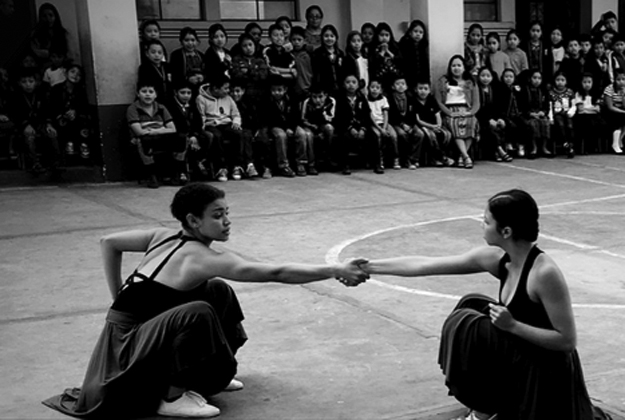 Compiled by the El Reportero's staff
This year's show features nearly 30 automata, 3 artists in residence, and workshops teaching visitors to build their own automata
On November 16, the Exploratorium's returning winter exhibition, Curious Contraptions, will open to the public. The collection of automata features the work of eleven artists from around the world and gives visitors a chance to interact firsthand with charming and often hilarious mechanical objects brought to life by intricate arrangements of handmade cams, cranks, and other simple mechanisms.
"I'm so excited about this year's show," says Nicole Minor, who curates the seasonal Curious Contraptions exhibition.
The Exploratorium is open Tuesday through Sunday, 10 a.m. to 5 p.m. Every Thursday, the museum reopens from 6 p.m. to 10 p.m. for adults only. For more about how to get here, visit exploratorium.edu/directions. For tickets and pricing information, visit exploratorium.edu/tickets.
Annual fundraising event honoring excellence in the art of film
SFFILM has announced the date and venue for SFFILM Awards Night (formerly the Film Society Awards Night), its annual fund-raising celebration that pays tribute to filmmaking achievement. The historic 60th anniversary edition of this glamorous event and awards presentation will take place on Tuesday night December 5 at the San Francisco Palace of Fine Arts, 39 Mesa Street, Suite 110, The Presidio, San Francisco.
JUNTOS Collective joins the Global #GivingTuesday Movement
JUNTOS Collective will participate in it's second annual  #GivingTuesday, hosting Voices: An Evening of Untold Stories. This event, open to the general public, will honor JUNTOS supporters, and invite new faces to hear stories and share dances from past program participants. The event will include drinks and small bites, performance shorts, guest speakers and unique raffle prizes. 
JUNTOS Collective, a non-profit organization enabling free contemporary dance workshops and performances in underserved communities of Guatemala, Mexico and Nicaragua, joined #GivingTuesday last year, inspired by the generosity, collaboration and philanthropy that the movement encouraged. The organization was able to successfully raise the funds to sponsor 3 trips abroad during this global day of giving.
 
One of the many stories supported by this fundraiser, involves the journey of Megan Stricker, a JUNTOS Alumni who had the opportunity to live and teach dance in Santa Maria Tlahuitoltepec, Oaxaca this past summer. Megan taught dance to a community of Mixe people for four weeks, one of Mexico's oldest indigenous cultures.
On Dec. 2 at The Golden Stateroom. Tickets to Voices: An Evening of Untold Stories can be purchased in advance at http://bit.ly/JUNTOSvoices.