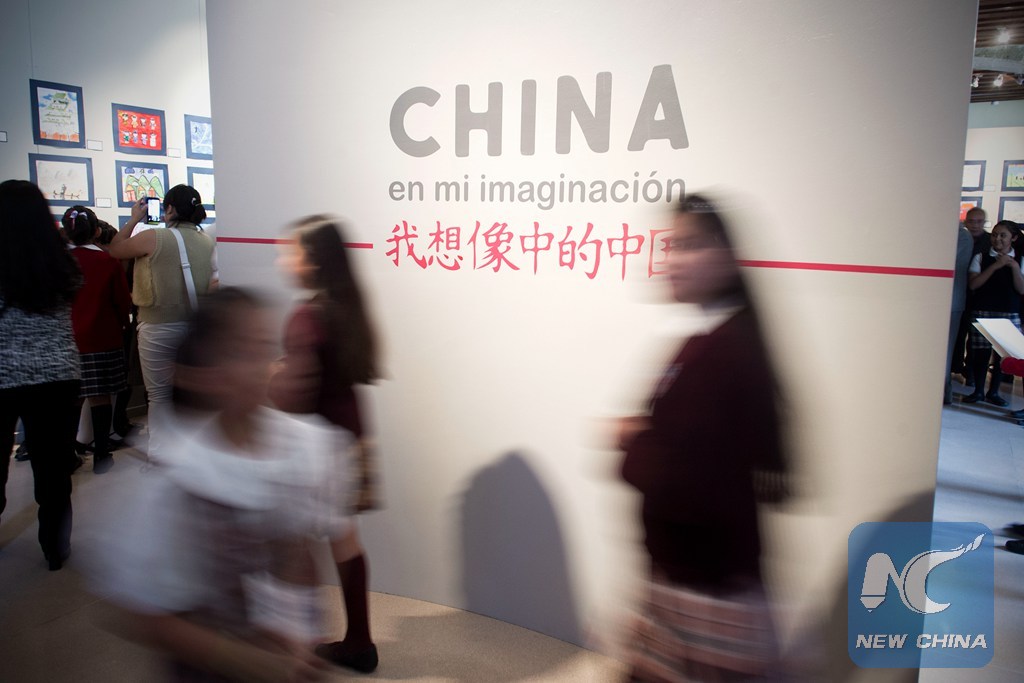 by the El Reportero news services
The 3rd Children''s Painting Exhibition-Drawing Competition ''China in my imagination'' based on the ancient history, traditions and cultural heritage of the Asian country is being exhibited today in Mexico City.
Inaugurated yesterday in the National Museum of Culture, it exhibits more than one hundred drawings that will be displayed until October.
The competition has been organized with the collaboration of the National Institute of Anthropology and History (INAH, in Spanish) and the section of Artistic Education of the National Institute of Fine Arts, as well as the embassy and the China Cultural Center in Mexico.
In the competition students from 22 primary schools participated.
The three winning works, with seven honorable mentions and 138 paintings, which together make up the exhibit, reflect the view of children of several historical references.
In addition, historical and heritage attractions of the nation are represented, such as the so-called Silk Road, mythical animals such as dragons and the Great Wall of China, a statement by the INAH highlighted.
Spanish Editorial Samarcanda to launch Collection Cuban literature
Spanish editorial Samarcanda will create Guantanamera Collection, specialized in literature of Cuban authors, explained today their executives in an interview.
The genesis of Guantanamera started with a tour of the Spanish editor and journalist Daniel Pinilla a few months ago of several cities of the island, in representation of the group.
In cities like Holguin and Havana, he met with important writers in different institutions like the center Onelio Jorge Cardoso, the Center Dulce María Loynaz and Editions La Luz.
From the extensive investigation that involved dozens of promising and consecreated figures and genres so different as the novel, narrative journalism and poetry, Samarcanda elected during July and August the books which will start the new editorial chapter.
Some of those selected are the Prize Julian del Casal of 1981, Alex Fleites and the novel authors specialized in science fiction, Anabel Enríquez and Daniel Burguet.
In a communiuque Enrique Parrilla, leading Lantia Publishing and the Editorial Samarcanda, assured they are inspired in the figure of revolutionary leader and Havana writer, José Martí 'who understood the importance of words'.
'The fact that a poet became the most important leader of the War of Independence is a will of the purity of his ideas', continued the note circulated among the authors who will be published in the catalog of the collection.
Parrilla assured the first actions of the Project will take place in the book fairs of Madrid and German fair in Frankfurt.