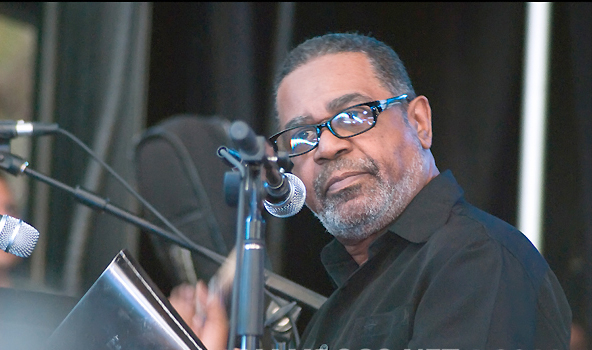 Compiled by the El Reportero's staff
Bay Area Puerto Ricans celebrate their heritage with a day of live music, salsa dancing and authentic food at History Park in San Jose on Saturday, June 18, 2016. Keeping the Puerto Rican culture alive and now in its 38th year, El "Dia de San Juan" festival is by far one of the most favored events within the Puerto Rican community, nationalities of all flavors, salseros y salseras, and the public at-large. This scholarship fundraiser event features talented musicians playing the best that salsa offers– both classico' y nuevo.
This Puerto Rican festival has grown into a significant family and community event with over 2,000 supporters enjoying the open space of History Park. The music-filled day includes NYC favorite Jose Mangual, Jr. "Campanero" and local talents of Mazacote with Louie Romero, Julio Bravo y Orquesta Salsabor, Eric Rangel y Orquesta America, La Mixta Criolla con Héctor Lugo.
Local restaurants and food trucks will line History Park with their popular offerings. There will be activities for both children and youth. Contests include a coquito tasting competition -– the traditional much-loved beverage served in Puerto Rico, a salsa dance contest and dominoes will dominate the card tables throughout the day.
El "Dia de San Juan" festival is hosted by the Western Region Puerto Rican Council (WRPRC). Chairperson Milagros Calderon describes the many years of support for this festival.
"This is a wonderful day of celebration for Puerto Rican and Latino culture. People from all nationalities near and far come not only to enjoy the top-rated music and dance, but the festival serves to remind us of how important it is to keep our unique culture alive," said Ms. Calderon. The festival is a fundraiser and all proceeds benefit the WRPRC's college scholarship fund.
The public is invited to celebrate the day. Doors open at 11:00 am. Advance tickets are $15 online and available at wrprc.org. Admission is $25 day of the event.
Saturday, June 18, 2016 11 a.m. to 8 p.m., at History Park, 1650 Senter Road, San Jose.
Femme Fusion Dance workshop with Bianca Mendoza
Femme Fusion is a heels dance workshop where vogue, samba, hip hop, contemporary, and many more flavors come together to create sexy, sultry choreography in a class setting. The class will focus on stretching, lengthening, sharpening, and smoothing out the body through movement all while in heels. The movement will vary in speed and intricacy and will focus a lot on musicality.
The choreography learned will then be performed in studio performance at the end of the workshop. This workshop is in tribute to the legendary Prince, as his music will be the soundtrack to our movement.
Saturdays, 11-12:30 p.m., July 30-Sept. 10, $14 drop-in or $70 in advance for the entire series. 3316-24th Street, San Francisco. For info call at 415-826-4441.
Sign up for the entire series online: www.dancemission.com.