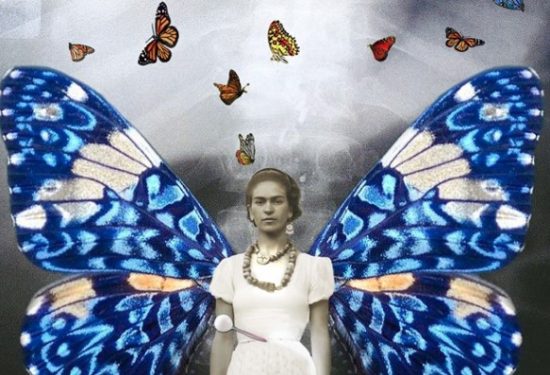 Compiled by the El Reportero's staff
Come have fun, dance, toast and celebrate with us Saturday at our Dance for a Cause: Support Immigrant Justice in SF fundraiser!
All funds will benefit Free SF Coalition's future organizing efforts and Pedro Figueroa's deportation defense expenses
Pedro is a loving father and husband who was illegally turned over to ICE (Immigration and Customs Enforcement) after seeking help from the SFPD.
Pedro was detained for over two months and went without work for the entire time. Because of the generosity of a family friend, Pedro was able to cover his fees and family expenses while being detained. Pedro's case helped bring national attention to the injustice of our criminal and immigrant justice systems. Although Pedro is now out of detention, the repercussions and damage caused by local law enforcement and ICE are still being felt by him and his family.
Friday July 15, from 6 to 9 p.m., at 1661 15th St., San Francisco,
'No more market rate units construction in the Mission' at City Hall
One hundred sixty-five luxury units in the Calle 24 Latino Cultural District. Only 20 are affordable, 145 go to households earning between $120,000 and $200,000. This is not in line with the vision and mission of the Calle 24 Latino Cultural District. We were able to delay from April 21 to June 16. Please save the date!
Development continues to ravage the Mission District. Lennar moves forward with plans to build 165 market rates units at 1515 South Van Ness @ 26. The old McMillan Electrical. Twelve percent deemed affordable.
Join us to ask Lennar to gift the land to the City for 100 percent affordable. Lennar has been gifted city land. Community, labor and environmentalist are opposing this project. Lennar has a long history of environmental neglect and driving displacement in our communities.
At City Hall Room 400 Planning Commission, San Francisco City Hall, 1 Dr Carlton B Goodlett Pl, San Francisco. Thursday, July 21 at 12 p.m.
Mario Woods Remembrance Day
San Francisco Board of Supervisors passed a resolution unanimously to make his birthday a Day of Remembrance. That we remember that he should have not been murdered on Dec. 2, 2015 shot down execution style in Bayview Hunters Point.
Justice 4 Mario Woods Coalition remembers, the community remembers and let us come together collectively to remember Our Son Our Brother.
Join us and Gwen Woods Mario's Mother and his family to celebrate Mario's life. Let us remember why we continue to fight for Justice for Mario.
All are welcome and after the program there will be a prayer vigil at the site were he was murdered.
At Cornerstone Missionary Baptist Church, 6190 3rd St. San Francisco, at 5 p.m.
Julieta Venegas at Stern Grove Festival
GRAMMY and Latin GRAMMY award-winning Mexican singer/songwriter Julieta Venegas performs an admission-free concert at Stern Grove Festival.
The stage opens at 2 p.m. with local high-energy Afro-Colombian and cumbia band La Misa Negra.
On Sunday, July 24 at 2 p.m., at Stern Grove, 19th St. and Sloat, San Francisco.
Visit the Stern Grove Festival website to learn about this concert and more from the 79th Season! http://www.sterngrove.org/concerts/#july-24