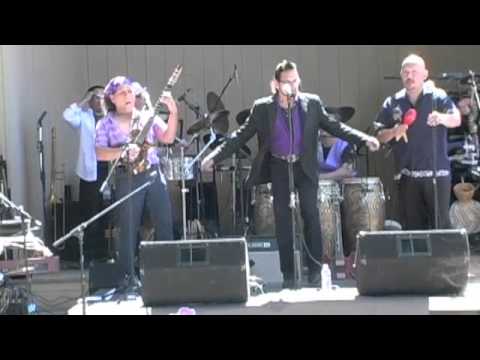 Compiled by the El Reportero's staff
Come see Latin history through culture and arts at the Bay Area Latino Festival's which mission is to showcase and highlight Latino artists and their contributions while stimulating, educating and nurturing the cultural life in the Bay Area primarily through the three areas of the arts: Visual Arts, Performing Arts and Literary Arts. This event provides exhibitions, educational demos, performances that support the arts and engage the diverse community that we live in.
Some of the organizations that will be part are The Mexican Museum, Latin American Media, MCCLA, UC Berkeley Latino Alumni Association, Chican@Latin@ Legacy Celebration, CandleLight Global America among many more. There will be activities for children.
Featuring Artists: Richard Bean & SAPO, Martha Soledad, Alma Latina, Ballet Tonalli de San Jose, Mission Cultural Center for Latino Arts, Mariachi, Visual Artist, Literary Artist and Hands on Art and more!
At the Oracle Arena East Side Club, on Sept. 12, 2015, from noon to 5 p.m.
Live in concert in the Mission Catalina Claro

Catalina Claro & Friends: Award winning pianist, composer, and singer, Catalina Claro returns to San Francisco for One Night Only!
Catalina Claro is a Chilean composer, arranger, pianist, guitarist, and singer. She is influenced by a diverse range of genres, from classical to boleros, from pop to flamenco.
At the Make Out Room, 3225 22nd St. @ Mission St, San Francisco, on Saturday, Sept. 19. Doors 6:30 p.m. Showtime 7 p.m.
A Poet's Love – combining song, aerial dance and theatre
Zaccho Dance Theatre (ZDT) will premiere A Poet's Love , a new work created by Zaccho's Artistic Director Joanna Haigood and Brooklyn-based singer/actor José Joaquín García.
A Poet's Love is a new creation based on the Dichterliebe song cycle from classical German composer Robert Schumann. A Poet's Love takes the form of sixteen discrete vignettes, each one responsive to and deeply immersed in the musical and poetic context of a song in Dichterliebe.
The complete work – combining song, aerial dance and theatre – will be performed at Zaccho Studio in San Francisco and will feature members of ZDT's performance ensemble as well as José Joaquín García, who will perform the songs accompanied by well-known Bay Area pianist Frederick Harris.
On Friday Oct. 2, 2015. Additional performances will occur Saturday, Oct. 3 at 8 p.m. and Sunday Oct. 4 at 7 p.m.
Tickets are $20 at the door, but seating is limited. To guarantee and pre-order tickets please visit http://www.brownpapertickets.com/event/2182219. Feel free to call us at 415.822.6744 or send an email to christopher@zaccho.org for more information.