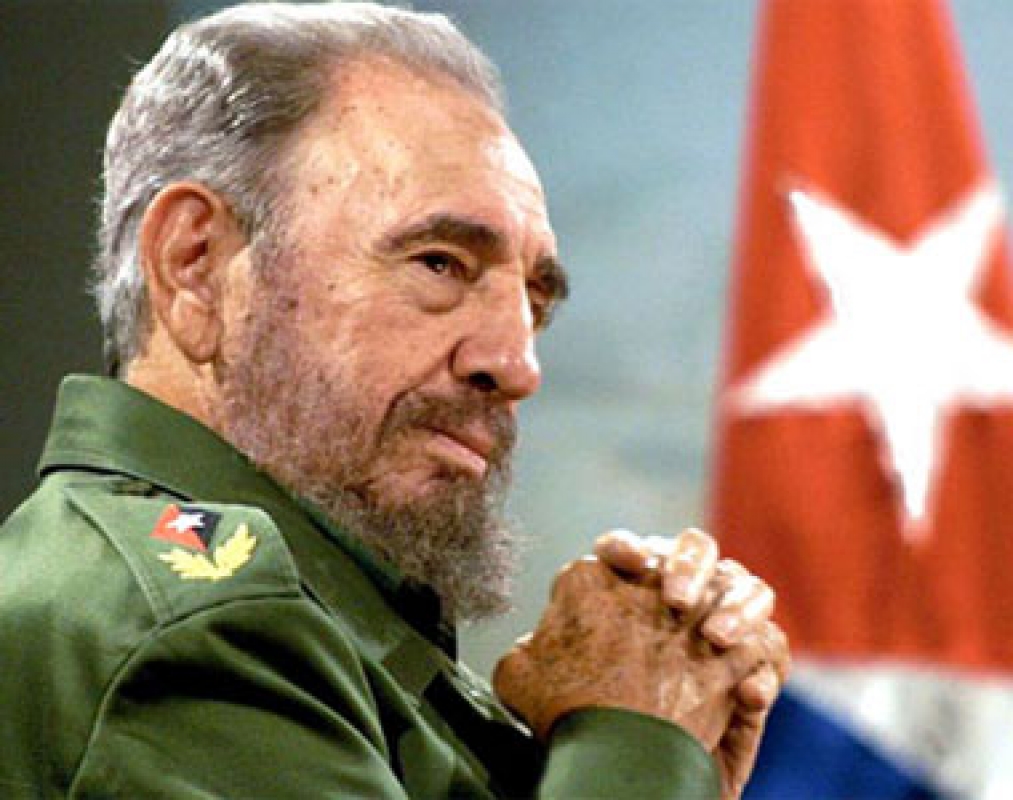 by the El Reportero's wire services
Fidel Castro's revolution has come full circle in Havana, with a final farewell held on the very stage from which he launched many of his socialist crusades, at the José Martí Memorial de la Plaza de la Revolución of La Habana.
Robert Mugabe, former king Juan Carlos of Spain, Mexican president Enrique Peña Nieto, Jacob Zuma of South Africa, Daniel Ortega of Nicaragua, Nicolás Maduro of Venezuela, and many more dignataries, all gathered in tribute to the 90-year-old Communist leader who died on Friday.
Castro embraced communism, defied US for decades and lived in relative seclusion in his final years, but occasionally wrote opinion pieces or appeared to meet visiting dignitaries.
Many Havana residents reacted with sadness to the news.
"I am very upset. Whatever you want to say, he is a public figure who was respected and loved," Sariel Valdespino, a student, said.
In contrast, exiled Cubans in Florida celebrated his death in the streets of Miami's Little Havana.
Videos posted on social media showed people opening bottles of champagne, honking their car horns and banging on pots and pans.
His supporters in Havana described him as a tireless defender of the poor, but some poor who were able to escaped from the island think otherwise.
Critics say Castro drove the country into economic ruin, denied basic freedoms to 11 million Cubans at home and forced more than a million others into exile.
"In 55 years, the Cuban government has not done anything to help the Cuban people in terms of human rights," said Hector Maseda, 72, a former political prisoner who lives in Havana. "I don't believe in this regime. I don't trust it."
Doubtless, Castro leaves a legacy that will be hotly debated for years to come.
"Those who admire Fidel so much don't know what we Cubans lived there. Fidel was someone who lived disassociated from the people, I saw dead bodies laying on the beach after trying to escape, being forced to eat meat once a week, persecuted for practicing their religions, many sentenced to 30 years in prison for disagreeing with the government," said a Bay Area Cuban artist, Oreydis Maceo.
Mothers of missing migrants travel to Oaxaca, Mexico
The 12th Caravan of Mothers of Missing Central American Migrants in their journey to the United States will visit today a common grave located behind the Domingo de Ramos pantheon of Juchitan, in the Mexican state of Oaxaca.
They will also visit the shelter located in the Chahuites community and then will return to the southern state of Chiapas.
Yesterday, the members of the caravan arrived in Oaxaca and were received by the refugees from Central America at the Hermanos en el Camino shelter, founded by the priest Alejandro Solalinde.
Mothers and parents of migrants demanded justice and truth from the Mexican government.
The activists distributed photographs of their children and missing relatives at the shelter. They all went missing while attempting to cross Mexico on their way to the United States.
Football team plane crashes in Colombia
A plane carrying a Brazilian football team flying to a cup final crashed in Colombia today, with 76 people reported dead. Initial reports suggested six of the 81 people aboard – 72 passengers and nine crew members – had survived. According to Colombia's El Tiempo newspaper, there were at least 22 players from the Brazilian football club Chapecoense onboard, along with 22 football journalists from Brazil.
The team was heading to Medellín to play in the Copa Sudamerica finals match against Atlético Nacional on Wednesday.