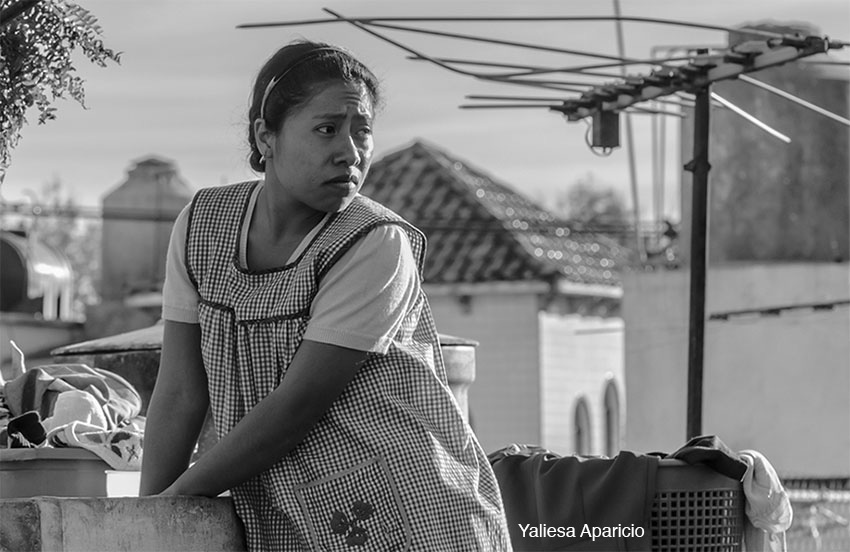 The award-winning film continues to receive international acclaim
by the El Reportero's news services
Mexican filmmaker Alfonso Cuarón's latest movie, Roma, will be screened this week at the former presidential residence, Los Pinos.
Cuarón announced on Twitter that the film, which has earned international acclaim, will be shown in what was the home until last week of ex-president Peña Nieto, which is now a cultural center open to the general public.
Roma will be shown twice a day for five days, starting Friday.
Cuarón also wrote that 97 locations around the country will be screening his film starting tomorrow. A complete list of locations can be found on the website cinesroma.mx.
The film's distributor, the streaming platform Netflix, will make Romaavailable to its subscribers on Dec.14.
The film, meanwhile, continues to receive accolades and awards. The American Film Institute announced yesterday that it has recognized the film with a special award "for a work of excellence outside the institute's criteria for American film."
And the New York Film Critics Circle announced its picks for the best of the year late last month, and Roma came out on top.
The movie picked up three awards, including best film, best director and best cinematography. The latter two awards both honor Cuarón, who shot Romahimself.
It has been described as Cuarón's most personal project yet. The film follows the story of Cleo (played by first-time actress Yalitza Aparicio Martínez), a young domestic worker for a middle-class family in the Roma district of the Cuahutémoc borough of Mexico City.
Cuarón draws from his own childhood, writing a loveletter to the women who raised him and depicting a touching and vivid portrait of domestic conflict and social hierarchy, all with the backdrop of the political crisis in which the country was immersed in the 1970s.
Source: Milenio (sp), American Film Magazine (en), The New York Times (en).
Alternative new year's festival comes to Oaxaca
Restival Oaxaca will take place on the grounds of a mezcal distillery outside Oaxaca city
The debut edition of Restival Oaxaca will bring a unique and alternative festival-meets-destination-spa-experience, all revolving around the new year's celebration to the valley outside Oaxaca city.
Restival is described by organizers as an intimate retreat for only 70 people with a celebration that combines "the best of fest & rest to create a New Year's experience which (until now) only existed in your dreams."
The event offers to take people away from crowded parties and exorbitant bar tabs, to stars and mountains, luxury bungalows, a spa, wisdom teachers, a traditional Zapotec sweat lodge and a sensory buffet of creative workshops.
The six-day event takes place on a new "eco-luxe ranch beside a modernist mezcal distillery in the middle of an agave field" outside the city.
Along with internationally acclaimed musicians and DJs the festival also includes four days of "workshops, fire ceremonies and intention setting to get you ready for 2019."
Other activities will include meeting a family of Zapotec weavers and learning about their indigenous traditions, a visit to the nearby petrified waterfalls of Hierve El Agua, yoga and meditation classes at an ancient temple, cacao ceremonies, mezcal tastings, art exhibitions and a chance to relax in Restival's spa.
Restival Oaxaca kicks off on December 29 and will conclude on January 3. Tickets for the New Year's Eve celebration are US $195 per person, while the entire experience ranges in price from $950 to $2,650 per person.
According to information on the Restival website, the event "is a cultural retreat like no other. We bring together world-class wisdom and yoga teachers with indigenous cultures in off-grid eco-luxe properties and cities around the world."