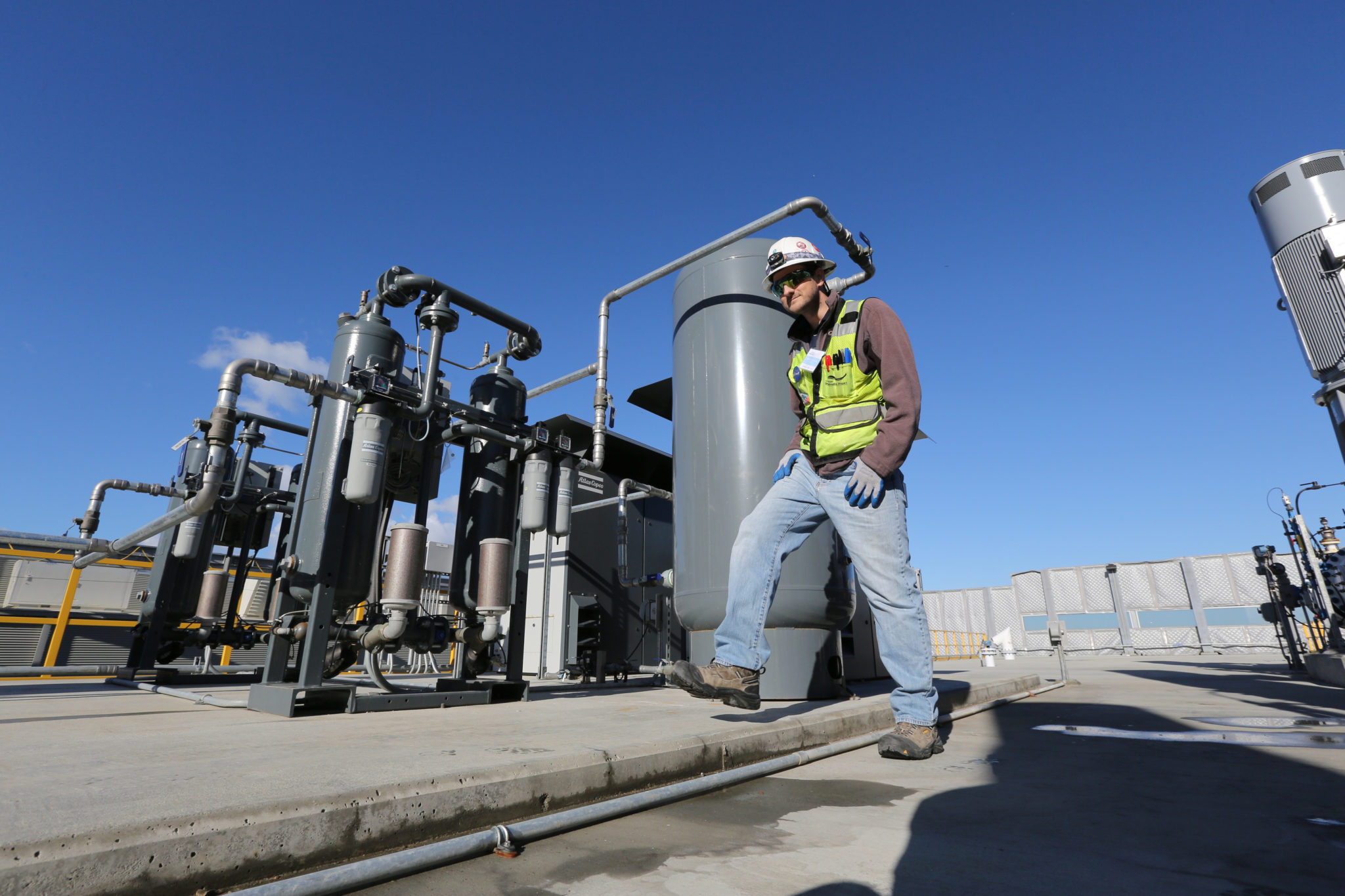 10-billion-peso facility will be the largest in Latin America
by the El Reportero's wire services
A groundbreaking ceremony yesterday initiated the construction of a desalination plant in Playas de Rosarito, Baja California. It will be the largest in Latin America.
The 10-billion-peso (US $540-million), privately-funded plant is expected to begin operating in three years' time. In its first phase, scheduled for completion by the end of next year, it will produce 2.2 cubic meters of water per second.
Once the facility is fully operational, that output will double and be enough to supply 75 percent of the water currently provided by the Río Colorado-Tijuana aqueduct.
Governor Francisco Vega de Lamadrid explained that the plant's water quality will comply with the highest standards.
He also said the water will only be for use within the state and will not be sold to the United States.
It sill supply agricultural needs and domestic water requirements in Rosarito and Tijuana, and could also serve to fulfill demand in Ensenada.
Baja California depends almost completely on the Río Colorado-Tijuana aqueduct to satisfy its water needs. With a carrying capacity of 5.3 cubic meters per second, the aqueduct is falling short in supplying water to the four coastal municipalities where 71% of the state's population lives.
The Rosarito desalination plant is being built by a Mexican subsidiary of Cayman Islands-based Consolidated Water Co. Ltd, which will operate the facility for a period of 37 years, after which it will become property of the state.
Source: El Sol de Tijuana (sp)
AMLO won't be part of airport 'corruption'
Presidential candidate said legal action being taken to stop awarding more contracts
Leading presidential candidate Andrés Manuel López Obrador said yesterday he would take legal action to stop the government from awarding more contracts for Mexico City's new US $13-billion airport.
And today he reached out to business leaders by proposing a special committee be struck to do an analysis of the project.
The leftist veteran of Mexican politics told reporters the project was "corrupt" and declared he would not be part of it. "…we will file an injunction so that they stop handing out contracts because they are awarding them to commit the next government [to the project] and tie our hands."
He also said he would not waver in the face of pressure from the business community, which has urged the candidate to respect airport contracts should he be elected in order to guarantee investment and prevent economic uncertainty.
"Uncertainty, yes, that's what they say. But then what? So that there is no uncertainty am I going to become an accomplice to corruption? No, I prefer that there is uncertainty…" he said.
López Obrador has previously said he will scrap the project altogether if elected, charging that it is too expensive and not needed.
Instead he favors keeping the current airport and expanding the Santa Lucía Air Force base in México state so that it can be used for commercial flights.
The leader of the "Together We Will Make History" coalition, who had an 18-point lead over his nearest rival in a poll published yesterday, also said that committing his administration — if he wins office — to the project would drain it of resources because it would be forced to pay for the "dirty tricks that they are currently contracting."
"How is it that three months out from an election they're awarding billion-peso contracts for works in the future?… They're giving out contracts to commit federal participation in 20 years… it's all very shady, very dirty…" he said.
In addition, López Obrador labeled both the project and those who support its construction as corrupt.
"I can't be tolerant with corruption and I consider that the construction of the new airport is corruption and those who defend it being built on Lake Texcoco are involved in the business of corruption… that's why they say that they want me to accept unfair contracts that are stained by corruption," the candidate said.
President Enrique Peña Nieto, Mexico City Mayor Miguel Ángel Mancera and the powerful Business Coordinating Council (CCE) have all said that the new airport project is indispensable for both the capital and the country and that halting it would have devastating consequences.
It was the head of the latter organization who today accepted an invitation from López Obrador to participate in an in-depth and clear analysis of the project. The 15-member committee will consist of five business representatives, five from López Obrador's Morena party and five from the federal government.
The agreement took place during the annual congress of the Mexican construction industry, where López Obrador was a guest speaker.