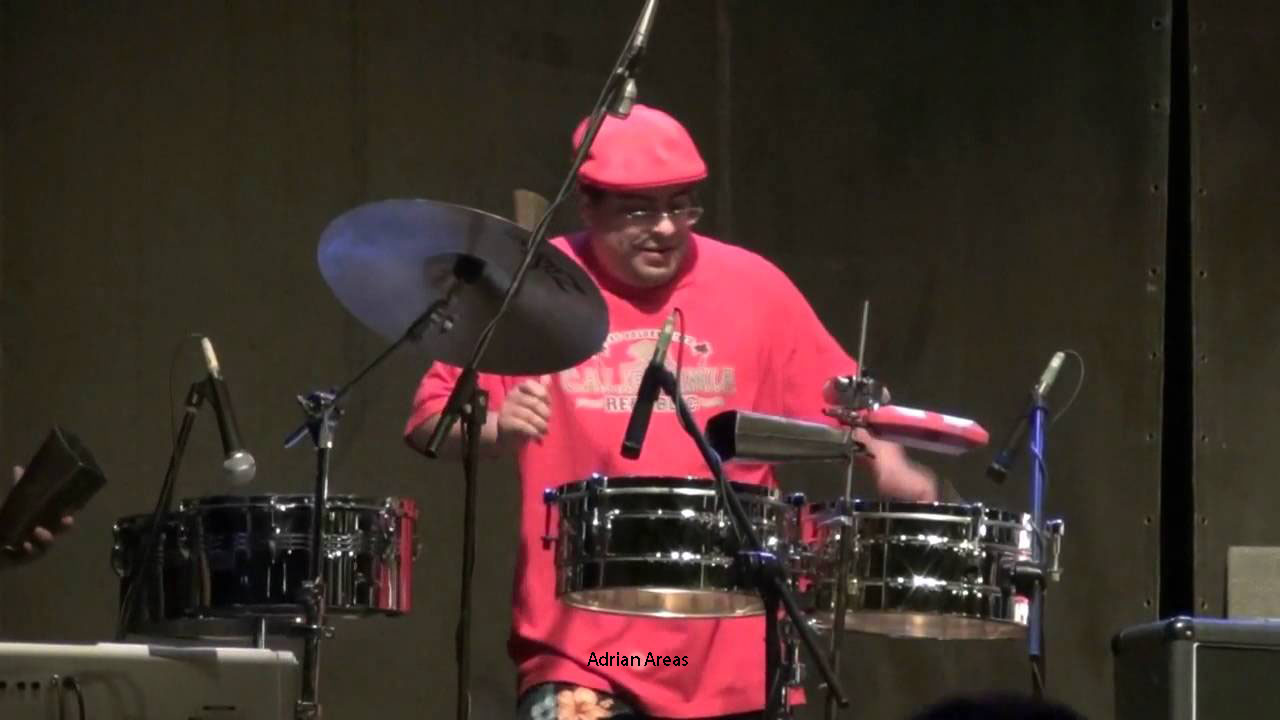 Compiled by the El Reportero's staff
Caravanserai brings their Santana Tribute show to Club Fox to celebrate their 20 year anniversary. It has grown to include material from all eras of Santana's 47-year history.
The Caravanserai show with raising great percussionist, Adrian Area, explosively recreates the rhythms, drive and the atmosphere of sounds that have made Santana a mainstay in the history of Rock Music for the past five decades. Areas is the older son of Chepito Areas from Santana, who has grown with the music talent as his father.
This show will also include a special guest appearance from Tony Lindsay, former lead vocalist for Santana.
Patron Latin Rhythms is a collaboration of well-seasoned professional musicians with a number of diverse backgrounds. The combining of varying musical roots enables the band to play different styles of Latin Music such as, Latin Jazz, Latin Rock, Mambo, and even O'l Skool R& B/Latin Funk! 
Patron's goal is simple: to inspire the dancing spirit in everyone with driving percussion rhythms, hair raising guitar licks, and a horn section that is reminiscent of Tower of Power. Patron not only will we leave you dancing on the dance floor, but we promise you'll leave dancing all the way home!
Saturday, Nov 4, 2017, $15 adv / $20 door. 7 p.m. doors open, and show is at 8 p.m.
For more information call 415-285-7719 or write DrBGMalo@aol.com
Ticket link below:
http://www.clubfoxrwc.com/event/1571670-caravanserai-santana-redwood-city/  
Golden Gate Symphony Orchestra & Chorus to Open Season with
¡Viva Mexico! Beyond Border Walls
Prompted by President Donald Trump's proposed border wall, the Golden Gate Symphony Orchestra & Chorus (GGSOC), led by Maestro Urs Leonhardt Steiner, Music Director, opens its 2017-2018 season with, a special program of live classical music that celebrates the rich musical traditions and cultures of Mexico and beyond. Featuring special guest conductor Martha Rodriguez-Salazar and a noteworthy variety of special guests from Mexico and the Bay Area.
The concert will take place at the Herbst Theatre, 410 Van Ness Ave. in San Francisco. To purchase tickets, please visit: http://www.cityboxoffice.com/ggsocwww.cityboxoffice.com/ggsoc or call 415-392-4400.
For tickets, please visit: http://www.cityboxoffice.com/ggsoc, www.cityboxoffice.com/ggsoc or call 415-392-4400.
Big musical blowout in the middle of Halloween
The girls of the company, The House Entertainment, invites you to really enjoy celebrating the traditional Halloween event. It will be an unforgettable night full of many models and actresses of flesh and bone that will delight the atmosphere organized by the model, actress and businesswoman Luz Cabrera and her group of beauties. You will not find a better place to have fun that day. And if you're single, you might find your soul mate that night. And if you come with your partner, you also will have the best time. Do not miss it!
On Friday, Oct. 27 at 8 p.m., at the great joy center of La Chalaka Annex, at 428 3rd Street, Oakland. For more information call 415-235-0340.