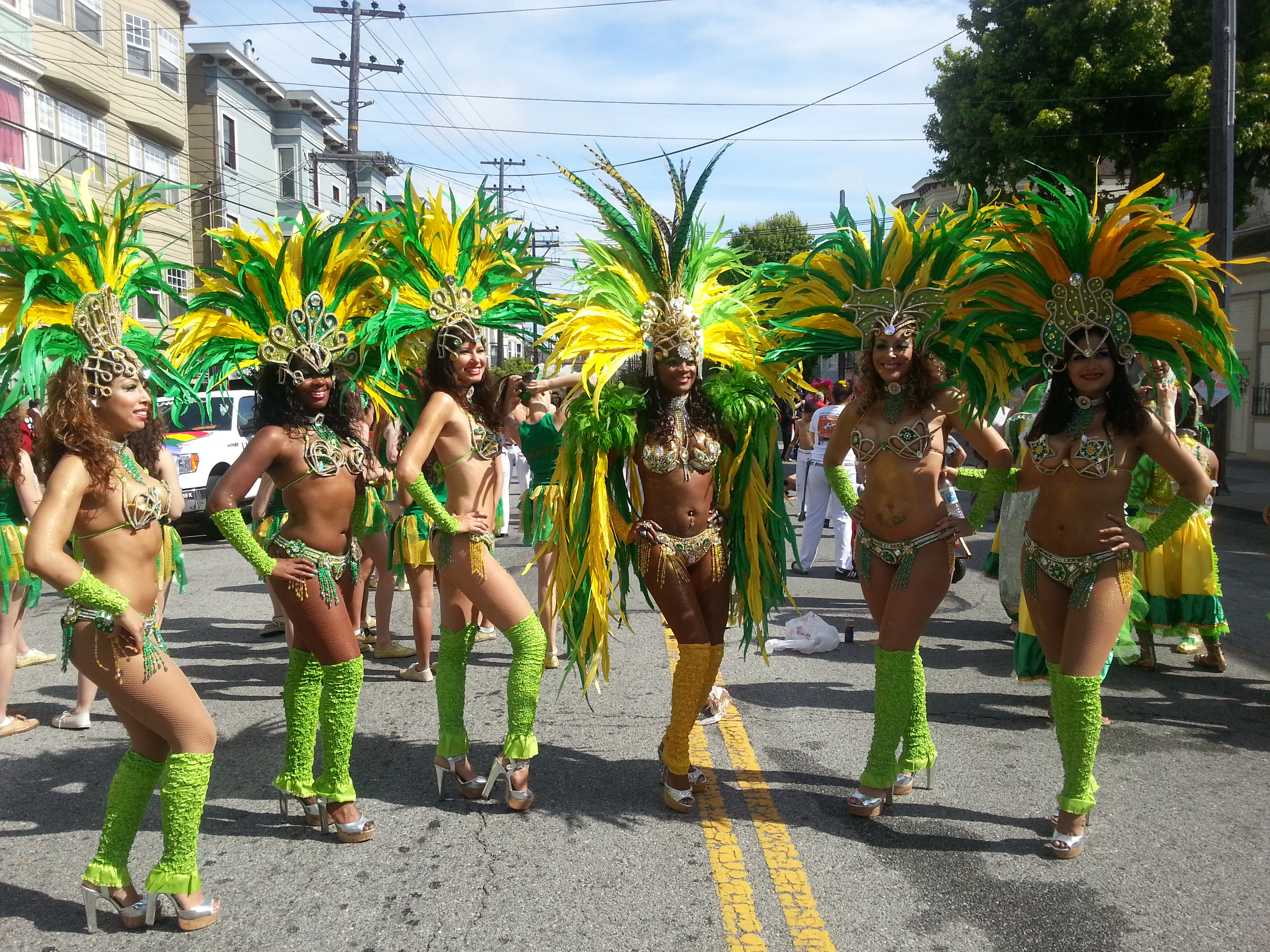 Compiled by the El Reportero's staff
 
El Corazón de San Pancho/The Heart of San Francisco
On May 28th, 2017 at 9:30 a.m. the Grand Parade kicks–off at the corner of 24th and Bryant Streets. Watch a brilliant procession of contingents, most of which will feature beautifully adorned floats depicting rich multicultural themes and featuring performers who engage and entertain the crowds.
This 2017 marks the 39th annual Carnaval San Francisco parade and festival. On May 27th and 28th, the Mission District will transform into an enormous celebration pulsating with dancing, drumming, live music, brilliant costumes and delicious food. Traditions from Brazil, Mexico, Bolivia, Colombia, Trinidad & Tobago, Puerto Rico, Cuba, Nicaragua, Panama, Peru, Guatemala, Chile, Haiti, and West Africa will be presented.
The annual event attracts more than 400,000 people who come to enjoy the revelry and soak up the pageant of color and culture.
Meet our Grand Marshal John Santos
Seven-time Grammy nominee, 2012 San Francisco Latino Heritage Arts Award winner, SFJAZZ Resident Artistic Director (2013 & 2014), and US Artist Fontanals Fellow, John Santos, is a major bandleader, composer, producer, percussionist, and educator in Afro-Latin music with a professional career spanning over four decades.
International sensation, smoldering vocalist & ace percussionist, Estaire Godinez, will be a judge at our Grand Parade on May 28th!
The Extraordinary Playscapes Exhibition
Design Museum San Francisco, Playworld, San Francisco Recreation & Parks, and the San Francisco Public Library are pleased to announce the opening of Extraordinary Playscapes, an exhibition featuring over 40 pioneering play spaces from around the world, at the Main Library's Fisher Children's Center on April 6. Curated by Design Museum Foundation, the exhibition explores the latest thinking in playground design while presenting how vital free play is to childhood development, thriving communities, and social equity.
From towering treetop playgrounds to hand-knit crochet installations, visitors will discover how architects and designers worldwide are engaging diverse communities to translate play objectives into state-of-the-art and meaningful play environments.
The Extraordinary Playscapes Exhibition will run through July 8, 2017. San Francisco Main Public Library, 100 Larkin St, San Francisco.
 
La Loca Del Maniqui – based on text by Xavier Araiza
Monologue that identifies the inner and deep parts of individual and unconscious humiliation through the fun of seeing it as a fiction and realizing through laughter that only you can change your life.
Have fun and be happy before the manipulative energy and detestable of one who likes to abuse physically or emotionally of another without caring about the meaning of what he does, simply enjoy feeling superior and destroying without any knowledge that hurting himself, with learned actions, exhausting, can lead to another being a the same humiliation.
The only solution to this is to enjoy it and leave the pit triumphant, without suffering, just laughing and laughing, and laughing until you can no longer with the pain and let it go.
On Thursday, May 18, 2017, 7 p.m., at the Mission Cultural Center for Latino Arts, Theater, cover charge $20. Obra en español. At 2868 Mission St, San Francisco.