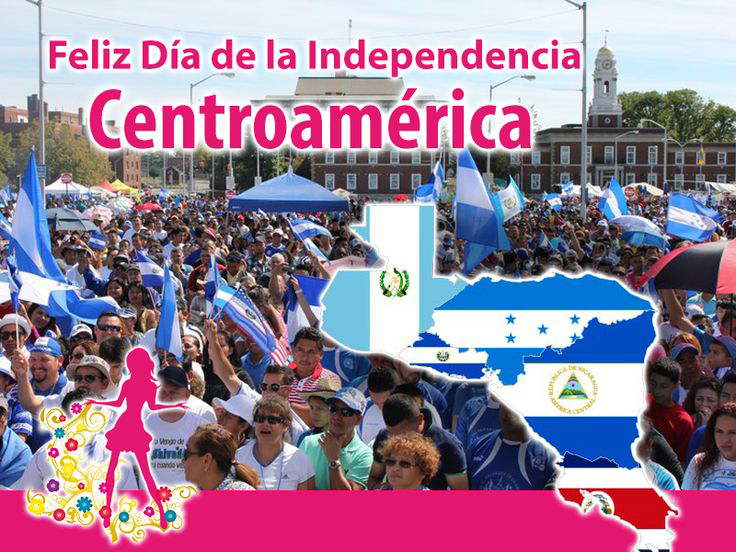 Compiled by the El Reportero's staff
Calle 24 Latino Cultural District presents Fiesta de Las Américas within the 24th Street corridor, in the heart of the Mission District.
Fiesta de Las América's celebrates the independence of various Latin American countries and commemorates the culture, arts and music found from Patagonia to the Arctic Circle. It highlights the unique Latino diaspora experience which has cemented the Latino Cultural District as the center of Latino activism, arts, commerce, and culture in San Francisco since the 1940s.
 City officials and representatives from the Mexican, Peruvian and Columbian Consulate will be present for the opening blessing. This event will dedicate the restoration of the flags of the Americas first placed in the mid-80s to commemorate the festival and celebrate Richard Segovia's House of Latin Rock mural unveiling and dedication at 25th and York St. by Latin Rock Inc. with the All-Star legends of Latin Rock.
The festival will extend from 24th and Mission Street to 24th and Hampshire Street.
Sunday, Sept. 17, from 11 a.m. to 5 p.m.
It is an alcohol free and family friendly event for the community.
Traditional dance, music, food and more. "Experience Latin America."
Featuring: Four Stages
Stage #1 La Placita Capp St. @ 24th
Stage #2 Rumba Stage Harrison St. @ 24th
Stage #3 Brava Stage York St. @ 24th
Stage #4 Latin Rock Stage York St. @ 25th
Calligraphies in Conversation 4th International Exhibition
A unique international calligraphy exhibition, Calligraphies in Conversation, opens in the San Francisco Public Library's Main Library, Skylight Gallery.
The exhibition explores connections between calligraphy traditions and practices from different cultures as well as the beauty of different world languages. The opening includes a special artist's presentation and curator tours of the exhibit, along with a reception, in partnership with the Ziya Art Center.
More than 70 artworks will be on display at the Library, with a range of diverse traditions and contemporary pieces in languages such as Latin, Chinese, Japanese, Baybayin, Arabic, Persian, Hebrew, Armenian and Hindi. Shirinbab assembled the collection through a competitive process and received more than 250 entries from around the world.
During the exhibition opening on Sept. 17, attendees will have the opportunity to meet local artists while viewing the artwork. Calligraphy presentations, titled "How to Enjoy Calligraphy," will take place in the Koret Auditorium from 1–3 p.m., when calligraphy masters and experts from Japanese, Arabic-Persian, Baybayin, and Latin traditions present the nuances of their tradition and show participants how to enjoy calligraphy without necessarily understanding the content of the writing. Curator Tours in the Skylight Gallery will begin at 3 p.m.
Save the date for Calligraphy Day on Nov. 5, located in the San Francisco Main Library. Several calligraphy masters from different traditions and languages will give demonstrations and participants can experience calligraphy of various cultures up close.
On Sept. 17, at San Francisco Public Library, 100 Larkin Street, San Francisco.
Artists explore Italy
 Beryl Landau and Anthony Holdsworth have been traveling and painting in Italy for thirty years.
This exhibition features watercolors and small oil paintings created onsite from Lake Como and Venice in the north to Palermo and Catania in the south.
It also includes larger works created in their studios after their return from these journeys.  
From Sept. 14 – Oct. 13, at Instituto Italiano di Cultura, 601 Van Ness Avenue, Opera Plaza. Opening Reception, Thurs., Sept.14, 6:30-8:30 p.m., Video Screening and Talk  on Thursday, Sept. 28, 6:30 p.m.
The artists will screen a 38-minute video about their last journey from Sicily to Emilia-Romagna. Afterwards they will talk with the audience.
Voice of resistance with Joan Baez and Lila Downs
Two of the most heavy dirty Latina singers, Joan Baez and Lila Downs, will be on stage in a conversation with Olga Talamante, in a benefit for the Chicana Latina Foundation & Fondo Guadalupe Musalem of Oaxaca.
Another musical talent, Diana Gameros, will be there providing her music.
On Oct. 1, at 3 p.m., at the Brava Theater, 2781-24th St. @ York, San Francisco. Tickets and information at brava.org.