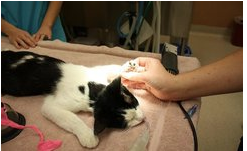 by California News Service
A slew of animal protection bills moved forward in the California Legislature this week – including proposals to limit animal abuse, hunting, poisoning and trapping. Senate Bill 580 would force people convicted of such serious crimes as aggravated cruelty, bestiality and hoarding to undergo mental-health evaluation and get treatment if necessary.
Kim Kelly legislative affairs director with the Animal Legal Defense Fund says lawmakers are seeing the need to deal with people who abuse animals, before they hurt people. (contd.) Podcast and entire story available: https://www.newsservice.org/index.php.