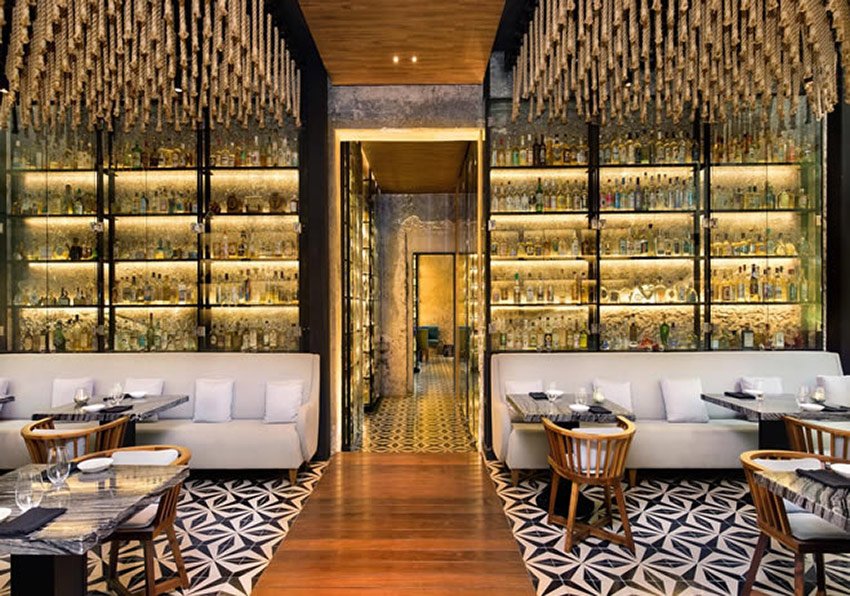 by the El Reportero's news services
Ixi'im Restaurant in Chocholá was selected for the Prix Versailles award
A restaurant in Yucatán has been crowned best designed in the world in a prestigious international architecture competition.
Ixi'im Restaurant, located about 40 kilometers southwest of Mérida in the municipality of Chocholá, beat out all other contenders in its category to win the Prix Versailles World Architecture Award.
The restaurant design prize — along with others in the categories of shops and stores, shopping malls and hotels — was presented at a ceremony held May 15 at UNESCO headquarters in Paris, France.
Premiere of Sacúdete las Penas, Hola México Film Fest
The film Sacúdete las Penas will be the closing night at the largest Mexican Film Festival outside of Mexico, which will take place on June 1 – 9, 2018. The festival will be attended by Director Andrés Ibáñez Díaz.
The film is about González, an inmate serving a long sentence, who tells the story of Pepe Frituras, Mexico City's most famous dancer, who would lose his freedom during a night out partying, ending up in the Palace of Lecumberri – the country's most dangerous penitentiary.
Through anecdotes filled with music, dances, and romance, González narrates how he became the only convict that managed to escape the prison walls using the power of his imagination.
Official trailer: https://www.youtube.com/watch?time_continue=14&v=5jstm_JeyW8
Senate embraces plan for renewed film-tax program to help film/TV industries
The California Senate today on a bipartisan, 37-0 vote approved extending a model program to keep and create mostly off-screen jobs in California's renowned film and TV industries.
SB 951 would extend the California Film and Television Production Act from June 30, 2020 to June 30, 2025, and makes key improvements.
To date, the program has allocated $840 million in tax credits to 150 approved projects. Those numbers reflect 29,000 cast members hired; 18,000 crew members hired; and 13 TV series that relocated to California from out of state.

Other provisions of SB 951 include:
· Awarding tax credits according to a jobs ratio rating system, whereby applications are ranked based upon the number of jobs created in California and other economic factors.
· Increasing funding for independent films and ensuring smaller productions are not competing with larger productions.
· Offering an additional 5 percent tax credit increase for production outside the Los Angeles 30-mile zone.
Mitchell's measure was supported by members of both parties and labor unions. Gov. Brown signed into law the original 2014 measure, which also received bipartisan support.
SB 951 now moves to the Assembly. Its initial hearing date has not yet been set.