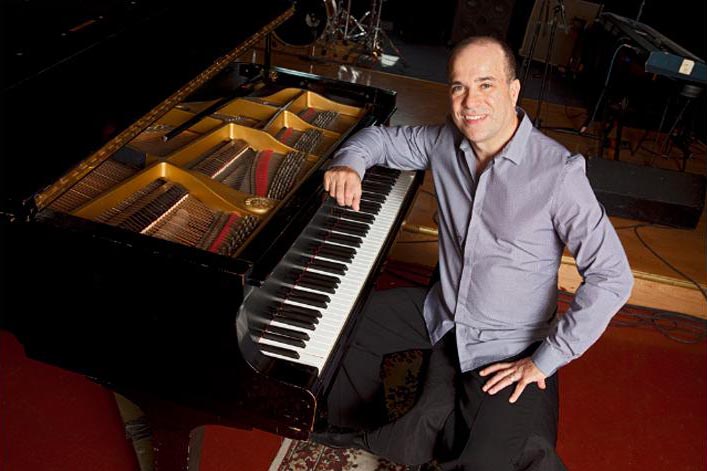 Compiled by the El Reportero's staff
Visit Redwood City on July 21 and Saturday July 22 for free family fun and much more.
The City of Redwood City announced today the schedule of events for the Pal Blues, Music, ARTS, and BBQ Festival coming up July 21 and 22. Celebrate summer in Redwood City this July with family fun, food, art and entertainment and more! After you and your family enjoy the Fourth of July in Redwood City, mark your calendars for the free Pal Blues, Music, Arts & BBQ Festival!
Featuring live music, the Pal Blues, Music, Arts & BBQ Festival also offers delicious food and drink on Redwood City's Courthouse Square (2200 Broadway, Redwood City).
For its 12th year, a special rendition of the festival puts women in the forefront by celebrating Women in the Blues, with musicians from the San Francisco Peninsula and beyond.
Friday, July 21 with Music on the Square & Art on the Square from 5 p.m. – 8:30 p.m. 6 p.m.
Saturday, July 22 with Art on the Square from 12 p.m. – 8 p.m. For more event details, visit www.palbluesfestival.com
Jehovah's Witnesses invite to an assembly
The assembly will be held at the Cow Palace. The sessions will be in Spanish.
In a series of speeches will discuss the importance of enduring under difficult circumstances such as old age, chronic health problems and loss of a loved one, plus other events with a focus on the praise to God.
The event will be held from 14 to 16 and from 21 to 23 July. To find out about other programs, call Gerardo G. Zelaya at 707-360-5018 or write to: geryandlana@msn.com. Official website: JW.org. Cow Palace ,2600 Geneva Ave, Daly City.
Silicon Valley's Premier Annual Music San Jose Jazz Summer Fest 2017
San Jose Jazz Summer Fest returns for its 28th festival season from Friday, August 11 – Sunday, August 13 in and around Plaza de César Chavez Park in downtown San Jose, Calif.
A showcase for jazz and related genres, SJZ Summer Fest is also nationally recognized as one of the biggest Latin festivals in the country. A standout summer destination for music lovers, concert-goers and families alike, the three-day event features 120+ performances on 10 stages, attracting tens of thousands of visitors to downtown throughout the weekend.
The 28th Annual San Jose Jazz Summer Fest 2017 features an acclaimed roster of artists from around the world as well as homegrown Bay Area talent.
San Jose Jazz announces today its second round of confirmed artists: Óscar Hernández and Alma Libre; California and Montreal Guitar Trios; Peter Cincotti; Dayme Arocena; Orgone; Anton Schwartz Sextet; Eddie Henderson Quartet; Kalil Wilson With Love; Naughty Professor; Allan Harris Quartet; Hip Bone Big Band with Michael Davis; Zydeco Flames; Claudia Villela Quintet; Jackie Gage; The Sons Of The Soul Revivers; JC Smith Band; Aaron Lington Sextet; Conjunto Karabali; Juan Pollo Raffo; A.C. Myles; Big Sandy and His Fly Rite Boys; CABANIJAZZ Project; Carlitos Medrano; The Bay Area Salsa All-Stars featuring Jimmy Bosch; Lily Hernández Orchestra featuring Calixto Oviedo; and additional artists to be announced!