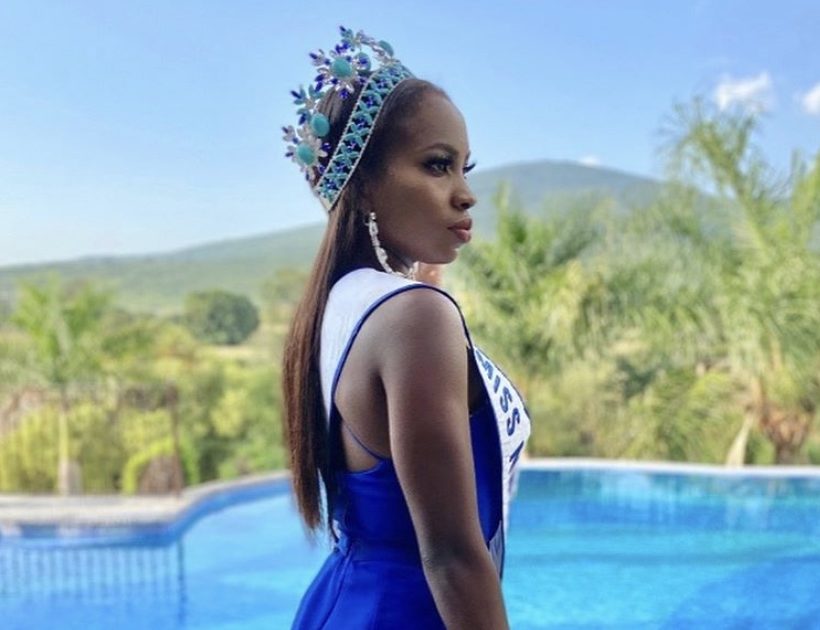 by El Reportero news services
For several years, the Miss World contest has been held in which several women from different countries seek to be crowned as the most beautiful woman in the world, not only physically but also for their different virtues.
In Mexico, each year the candidate to compete in the pageant is sought through Miss Mexico and this year, many are surprised by Blessing Chukwu, the first Afro-Mexican to participate.
Blessing Chukwu is an Afro-Mexican woman who represents the state of Nayarit in Miss Mexico and seeks to win in order to represent the country in Miss World.
The 23-year-old is the daughter of a Mexican woman and a man from Nigeria. The Miss Mexico contestant studied Marketing at the Autonomous University of Nayarit and today seeks to win the contest to proudly represent Mexico in one of the most important beauty certificates: Miss World. https://www.milenio.com/estilo/blessing-chukwu-representante-afromexicana-miss-mexico?fbclid=IwAR1he9BkFfrVEv4ApZU5GGcEA_ZRXZ0LP8_arrcFbeOV1eq4g3BK9b4nuT8
'Roma' star Yalitza Aparicio's next big role? Hosting the Latin Grammys
A year after scoring a historic Oscar nomination for her breakout performance in Alfonso Cuarón's "Roma," Yalitza Aparicio is taking on another major awards show: the Latin Grammys.
The Mexican and Indigenous actress has been tapped to emcee Latin music's biggest night after original co-host Roselyn Sánchez dropped out due to an injury. The Latin Recording Academy announced Wednesday that Aparicio would take over hosting duties alongside actress Ana Brenda Contreras and singer Carlos Rivera.
"Friends, with a heavy heart, I must inform you that I will no longer be participating in the Latin Grammys ceremony this year," Sánchez wrote on Instagram last week in Spanish. "I suffered a fall, and my doctor put a boot on me. The doctor's recommendation was to avoid standing for long periods of time or wearing heels. I'm going to miss you."
Latin Grammy Awards recognize 80 years of successful career of the Orquesta Aragón
The label of La Aragón has reached imposing stages around the world such as Carnegie Hall, Olympia in Paris and Lincoln Center with the sound of its brass band. The discography of the group exceeds 100 plates and enjoys the privilege of belonging to the Hall of Fame of Latin Music in New York and Las Vegas.
After eight decades of recognized artistic career, the mother of Cuban brass bands La Orquesta Aragón, together with the record company Puntilla Music, celebrates its nomination for the Latin Grammy 2020 with the record production "Ícono" in the Best Traditional Tropical Album category, which represents the consolidation of a musical legacy that has been in force for more than three generations.
Calexico Teen's Whim Lands Him a 'Tengo Talento' Bid
A lifelong passion for singing has turned into a fast-track opportunity for 17-year-old Calexico resident Yahir "Choco" Garduño to potentially obtain widespread success and stardom.
The Calexico High senior is among the 12 finalists on the 23rd season of the Spanish-language TV series, "Tengo Talento, Mucho Talento."
His current standing is even more remarkable considering that he initially decided against completing the online application required to enter the popular televised talent contest in the vein of "American Idol" or "The Voice."
Young influencer Adriana Murrieta found dead
Your case will be investigated with the femicide protocol. On Instagram she had more than 51 thousand followers.
Adriana Murrieta Treviño, 29, who disappeared on November 1 at night after arriving at the Guadalajara International Airport from Culiacán, Sinaloa, was found dead in Tlajomulco de Zúñiga, Jalisco.
Relatives of the influencer reported the news on their social media on November 3. They asked for respect and prudence for the Treviño family and asked to remember her as she was, unique and outgoing, with a good heart.