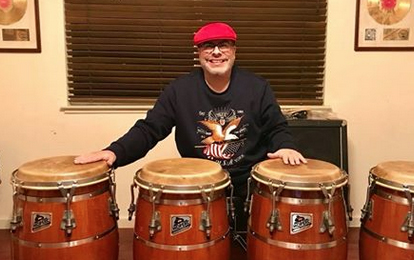 Compiled by the El Reportero's staff 
HELP IS ON THE WAY 24 – Concert and Gala, celebrating music, legends & icons 
The concert benefits HIV/AIDS and hunger programs. It's an elegant evening of wonderful music, delicious food and beverages tastings and, most of all, fun.  
"Help is on the Way" is Northern California's largest annual benefit Leanne Borghesi, Eileen Bourgade, Carole Cook, Davis Gaines, Debby Holiday, Eric Krop, Kimberley Locke, Valarie Pettiford,
Jai Rodriguez, Paula West, Top Shelf Classics, Eric Rosenberg & Yelena Vayn And Mary Wilson. 
The 24th Annual Gala - Northern CA's Largest Annual, Star-studded Concert & Gala, which start at 5 p.m. with the VIP Gala Reception and a silent auction, at 6 p.m. the Gala Reception, and at 7:30 – 9:45 p.m. main performance. 
On Sun., Aug. 19, 2018, AT THE Herbst Theatre, 401 Van Ness Ave. in SF. 
You're invited… Water 2.0: Developing tomorrow's leaders 
California Water Service is opening its doors to San Jose Unified School District high school students for an exclusive look at the evolving water industry. Students interested in engineering, water quality, chemistry, environmental affairs, cybersecurity, and sustainability will learn how they can make their mark on the future of water. Join us and meet today's water professionals and tomorrow's leaders. 
Monday, August 20, 2018 • 11 a.m. – 2 p.m. Cal Water Campus, 1720 North First St., San Jose, 
Legendary Brazilian musician Sergio Mendez back to life 
Sergio Mendes, producer, composer, keyboardist and vocalist, Sérgio Mendes is one of the most internationally successful Brazilian artists of all time. His hit single, "Mas Que Nada," is the first Portuguese language song to ever hit Billboard's U.S. Pop chart and Mendes' signature mix of bossa nova and samba and distinctive pop instrumentation have ultimately come to define Brazilian music. 
With a career spanning five decades, his enduring influence on the music industry continues to evolve. A three-time Grammy® Award winner, with three additional Grammy nominations, he has recorded more than 35 albums, with numerous gold and platinum albums among them. In 2012, following year, Mendes received an Oscar® nomination for Best Original Song for "Real in Rio" from the animated film Rio.  
On Saturday Sept. 8. Doors open at 7 p.m., show at 7:30 pm  
The Adrian Areas Latin Jazz Ensemble will be performing live 
This is going to be a Fantastic event full of Good Music Good Food and Beverages and Good Vibrations. Music, Family, Community and Latin Jazz At its Best with The Adrian Areas Latin Jazz Ensemble 2018 line up.  
It's a Potluck Food & Beverages will be Available. 
At the Art House Gallery & Cultural Center in Berkeley. On Saturday Sept. 8, 2018. Doors 6 p.m.. Show 7 p.m.-10 p.m. All Ages welcome. $15-$25 Donation fort the arts/musicians. 
La Patronal, Free Concert 
Hailing from the Peruvian capital of Lima, La Patronal is a singular brass band rooted in the tradition of fiestas populares (or town fairs) common in rural villages across Latin America. Direct descendants of rural musicians from Peru, the members of La Patronal combine their first-hand knowledge of folk culture with their formal music studies to celebrate their heritage.  
With contagious percussion, vibrant brass and winds, and the vivid visual aspects of fiestas populares, including masks and traditional dance, La Patronal's lively performances encourage, nay demand, audience participation and dancing.  
PRE-CONCERT DANCE WORKSHOP. Starting at noon, an interactive dance workshop explores different dances of Peru: cumbia, marinera, morenada and toril. The workshop invites participants to learn basic movements and learn differences between the genres, and to learn the history the dances are rooted in. 
On Aug 30, at 12:30 p.m. – 1:30 p.m., at Esplanade, Yerba Buena Gardens, Mission St. between 3rd & 4th Sts., San Francisco.