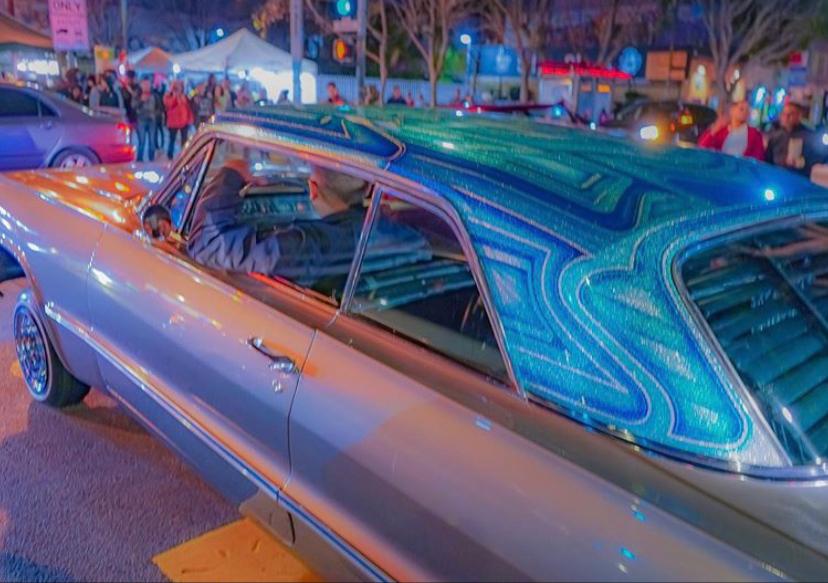 Story and photos by Rosa Reyes
Hundreds of people gathered on Mission Street on Saturday Oct. 17 to witness one of the many colorful events the neighborhood has to offer.
Named the "Cold Frisco Nights", the event in which dozens of exotic and colorful cars low-parade, give a spectacle of beautifully and expensively restored automobiles that include antique and newer models. They jump and twist at the push of a button, to the delight of an all-age audience. And there was no shortage of Harley Davidson motorcycles and mini lowrider bikes.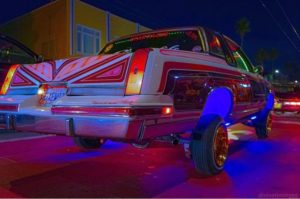 Organized by the SF Lowrider Council, the event takes over a few blocks of Mission Street, making the Muni bus routes to detour and slow regular traffic in one lane.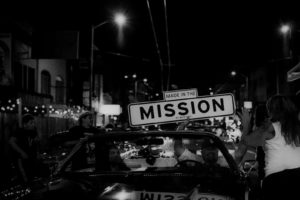 This year event was held peacefully and as usual, without incidents. Entire families sat on the sidewalks to watch the show, while others cooked barbecue for the car drivers and family members.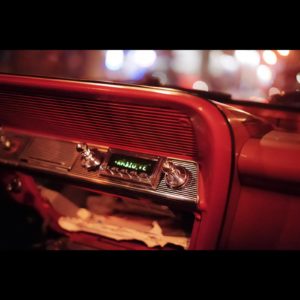 Lowriding is a style, and has become a tradition, and has been assimilated into the Latino culture and legacy in the Mission.