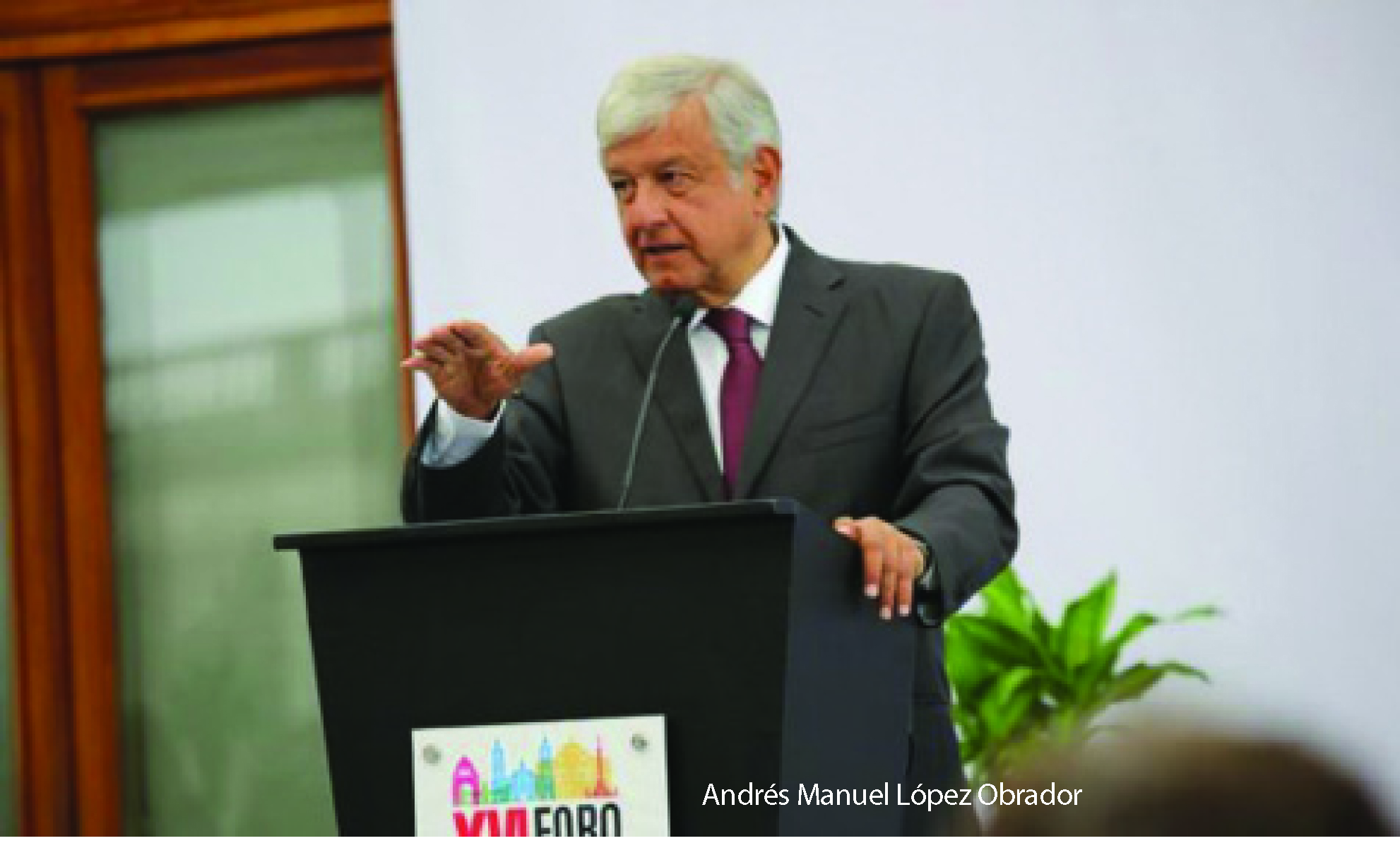 A new poll gives AMLO's party 41 percent support in the 500-seat lower-house contest
by Mexico News Daily
Presidential candidate Andrés Manuel López Obrador is not only on track to become Mexico's next president but the coalition he leads could also win a majority in Congress, according to global financial company UBS.
If the latter scenario unfolds — as polls suggest is within reach — it will make it easier for the Morena party leader, as president, to follow through with economic policy initiatives to which he has committed such as reviewing contracts awarded to private and foreign companies in the energy sector.
For several months, López Obrador has enjoyed a consistent and commanding lead over his rivals in most opinion polls, although four surveys published this month showed that second-placed candidate Ricardo Anaya has started to close the gap that separates him from the frontrunner.
Still, news agency Bloomberg's latest poll tracker — a collation of poll results — shows that AMLO has 46 percent support and is 18 points ahead of Anaya with less than seven weeks to go before the July 1 election.
In a report published today, Bloomberg attributed that lead in part to López Obrador's "pledges to boost social spending and review oil auctions to private and foreign companies." But it also pointed to the leftist third-time presidential contender as the likely culprit if Mexico turns out to be "an emergent-market laggard this year."
The peso, which at one point earlier this year was the best-performing currency in the world, has lost almost 9 percent of its value against the U.S. dollar since its 2018 high recorded last month.
It is currently trading at around 19.6 pesos to the dollar and many analysts believe that it will continue to lose value in the lead-up to the elections. Uncertainty surrounding the future of NAFTA has also taken a toll on the currency.
In addition, stocks on Mexico's main index have dropped by almost 6 percent this year.
"The market might have incorporated the possibility of an AMLO win but we believe that it still needs to account for Morena dominance in several gubernatorial elections and in the federal Congress," UBS's chief Mexico investment officer, Esteban Polidura, told Bloomberg.
A poll published by the newspaper El Financiero yesterday showed that López Obrador had 46 percent voter support, an imposing 20 points ahead of Anaya and 26 points clear of ruling Institutional Revolutionary Party (PRI) candidate José Antonio Meade.
However, a large percentage of voters polled by El Financiero — 38 percent — were undecided and their responses were stripped out.
The figure is a much higher percentage than the respective 18 percent and 14 percent of respondents who said they hadn't made up their minds in surveys conducted by the newspaper Reforma and polling company Parametría that were published earlier this month, suggesting that Anaya could still make up the wide gap between him and López Obrador.
The survey also showed that the leftist Morena party that AMLO leads had 41 percent support in the 500-seat lower-house congressional contest.
Once the 2 percent and 1 percent support garnered by alliance partners the Labor Party (PT) and the Social Encounter Party (PES) are added, the "Together We Will Make History" coalition reaches 44 percent backing, just 7 percent shy of an outright majority.
However, even if López Obrador's coalition fails to win a majority of seats in its own right on July 1, a congressional majority is still possible, according to a New York-based risk analyst.
Daniel Kerner of political consultancy Eurasia Group told Bloomberg that if AMLO's Morena party achieves a "victory of any kind," candidates from the Democratic Revolutionary Party (PRD) — one of two junior partners in Anaya's right-left "For Mexico in Front" coalition — would likely jump ship to the Morena-led alliance.
Some lawmakers from the PRI may even do the same, Kerner said.
Some analysts say that if López Obrador achieves a working majority in Congress, he will be able to approve budget spending without needing to negotiate with opposition parties.
Among the proposals the candidate has put forward are implementing immediate tax cuts in border regions and shifting spending on social programs.
Along with his would-be finance secretary Carlos Urzúa, López Obrador has also pledged to reduce debt by getting rid of government corruption.
Another analyst described an election outcome that includes an AMLO-controlled Congress majority as the "main concern" for the Mexican economy.
"There are things that he can do with a majority that he obviously would not do if the congressional elections lead to a result that would keep a stricter check on him," Shamaila Khan, director of emerging-market debt at AllianceBernstein, said.
Not all observers, however, are convinced that "Together We Will Make History" will get close to forming a working majority in Congress.
Luis Carlos Ugalde, a former chief electoral regulator, said that Morena will likely win the largest number of seats of any party but still fall short of a majority.
Even more improbable is that López Obrador's coalition will win the two-thirds majority required to completely overturn constitutionally-enshrined laws, such as the 2014 energy reform.
However, if he manages to exceed 50 percent congressional support, "he can certainly have a weaker fiscal policy, he can certainly slow down energy reform," Khan said.
Source: Bloomberg (sp), El Financiero (sp).